During these trying times with COVID-19, individuals getting sick, and employers closing doors it is important to know your rights for paid sick leave and the new executive orders put in place.
Paid sick leave is time allotted by your employer to ensure employees are paid with they are sick. As of 2020, only twelve states, and Washington D.C., have enacted paid sick leave requirements.
Congress has now enacted, and, on March 18, 2020, President Trump signed the Families First Coronavirus Response Act.
Through the Families First Coronavirus Response Act, The United Stated government has enacted the Emergency Paid Sick Leave Act. This act provides, "An employer shall provide to each employee employed by the employer-paid sick time to the extent that the employee is unable to work (or telework)." Individuals who qualify for this leave include:
The employee is subject to a Federal, State, or local quarantine or isolation order related to COVID–19
The employee has been advised by a health care provider to self-quarantine due to concerns related to COVID–19
The employee is experiencing symptoms of COVID–19 and seeking a medical diagnosis
The employee is caring for an individual who is subject to an order as described in subparagraph (1) or has been advised as described in paragraph (2)
The employee is caring for a son or daughter of such employee if the school or place of care of the son or daughter has been closed, or the child care provider of such son or daughter is unavailable, due to COVID–19 precautions
The employee is experiencing any other substantially similar condition specified by the Secretary of Health and Human Services in consultation with the Secretary of the Treasury and the Secretary of Labor
Full-time employees are eligible for up to 80 hours of paid sick leave. Part-time employees are entitled to a number of hours equal to the number of hours that such employee works, on average, over a 2-week period. However, in no event shall the pay be more than $511.00 per day for people who qualify under numbers one through three above for and no more than $200 per day for people who qualify under numbers four through six above.
The payment is calculated based on the employee's "required compensation" (i.e. the employee's regular rate of pay or the federal, state or local minimum wage, whichever is greater) and the number of hours the employee would otherwise be scheduled to work.
This act covers all employees who work for an employer with less than 500 employees or who work for a public agency with more than 1 employee. However, the bill contains language allowing the Secretary of Labor to exempt small businesses with fewer than 50 employees from the paid sick leave requirement. Further, the bill stipulates that tax credits are available to employers providing the paid FMLA leave or pick sick leave.
The bill mandates that an employer cannot make a condition that an employee who uses the paid leave under this act must find a replacement.
This bill takes effect on April 2, 2020. Grewal Law PLLC will continue to provide updates as they become available. This brief is not exhaustive of all requirements and regulations. Each person is different. If you have any questions whether you qualify for paid sick leave, if you are required to provide your employee(s) with paid sick leave, or other concerns concerning Paid Sick Leave, please call Tim Seeger at (616) 259-8463.
You can learn more about Michigan  Paid Medical Leave Act here.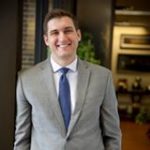 Tim represents clients in the areas of Employment Law, Administrative Law, Family Law, Contracts, Business Litigation, Personal Injury, and Probate Law. Tim maintains a strong desire to help those in need and spends the time necessary to provide honest legal guidance.