Michigan Paid Sick Leave
The Michigan Paid Medical Leave Act took effect on March 29, 2019.
Michigan law provides employees with paid sick leave. Paid sick leave is provided to certain "covered employees." Michigan defines a covered employee as:
An employee who works at least 25 hours per week;
An employee who works 26 weeks per year for a job scheduled for at least 26 weeks; and
Whose primary work location is in Michigan.
This only applies to public (not federal) and private employers with 50 or more employees. The Michigan Department of Labor has listed other exempted professions/persons here.
If you meet these requirements, you are entitled to up to 40 hours per year of paid sick leave. This paid sick leave is accrued at one hour for every 35 hours worked. However, Employers can frontload this time and provide it to employees prior to the actual accrual. This means on day one of your employment your employer can make this available to you without the qualifying accrual. However, an employer can require you to wait until your 90th day of employment to begin using paid sick leave. The Michigan Licensing and Regulatory Affairs has provided further information here.
Qualifying reasons for use of sick leave include, your own sickness, caring for a family member's injury or illness, preventive care, maternity or paternity leave, reasons related to domestic violence or sexual assault, or exposure to a communicable disease.
State and Federal conversations to expand, or even offer at the federal level, paid sick leave have been ongoing. Grewal Law PLLC will continue to monitor the situation to keep employees and employers informed of their rights under any new bills or executive orders. If you have any questions whether you qualify for paid sick leave, if you are required to provide your employee(s) with paid sick leave, or other concerns concerning Paid Sick Leave, please call Tim Seeger at (616) 259-8463.
More information on the Michigan Paid Medical Leave act can be found from the Michigan Chamber of Commerce here.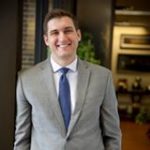 Tim represents clients in the areas of Employment Law, Administrative Law, Family Law, Contracts, Business Litigation, Personal Injury, and Probate Law. Tim maintains a strong desire to help those in need and spends the time necessary to provide honest legal guidance.