Sexual Assault Attorney Mick Grewal Discusses Widespread Sexual Assault Allegations Against Clergy – & the Fight to Hold Corporate Entities Responsible
Over 100 priests who have been accused of sexually abusing children were named in a list provided by the Roman Catholic Diocese of Brooklyn.  This list was made public because the diocese felt it would help the Survivors of abuse heal.  Sexual abuse by clergy has been occurring for decades, and the Catholic diocese has a long history of covering it up and not reporting the abuse.  Many abusers were never even removed from practice and instead, were simply transferred to different parishes.
The excuse given by Rev. John J. Cecero, the provincial for the Jesuits in the Northeast, was this: "We did not know any best practices to handle these violations many decades ago and regrettably made mistakes along the way."
Many are angered by this statement because it is an excuse for the failure of the Catholic Church to make any attempt to stop decades' worth of abuse.  In fact, the Church did not need any policies in place  – all they had to do was call the police or the New York State Central Registry / Child Protective Service (CPS) to report all the instances of suspected child sexual abuse.  Teachers, school officials and certain members of clergy are mandatory reporters, which means that it is a crime if they fail to report instances of suspected child abuse.
Indeed, one should not need to be aware of "best practices" in order to know that the police and other authorities should be contacted when there is any suspicion of child sexual abuse.
The list created by the Roman Catholic Diocese of Brooklyn covers decades of sexual abuse allegations involving priests who served in numerous parishes as well as schools such as Cathedral Preparatory, Christ the King, St. Francis Preparatory and Archbishop Molloy high schools.
This list of alleged sexual abusers comes at a time when lists of priests accused of sexual abuse are being being made public throughout the country.  Recently, the bishops of five Catholic dioceses in New Jersey published the names of approximately 200 priests who have been accused of sexual abuse, and in February, the Jesuit province covering the northeastern United States listed 50 priests who have been accused of sexually abusing children.  In August, a Pennsylvania Grand Jury released a 1,300 page report that included details of sexual abuse allegations against 300 Catholic priests and other Catholic clergymen in Pennsylvania who allegedly abused nearly 1,000 children or more
Many of the priests accused of sexual abuse have passed away.  However, the Catholic diocese itself is responsible for failing to take appropriate steps to stop sexual abuse in the Catholic schools and churches.  Cases will continue to be brought against members of the Catholic hierarchy who have covered up sexual abuse allegations and who moved priests accused of abuse to other parishes – where the abuse often continued.
The Catholic Church sexual abuse scandal is similar to the case of sexual predator Larry Nassar, who was employed by Michigan State University (MSU).  About 2 decades before Nassar pled guilty to 10 counts of criminal sexual conduct in the first degree and 3 counts of child pornography, an MSU official – the head gymnastics coach – was allegedly told by a gymnast that Nassar was sexually abusing her.  The Coach failed to report Nassar to any authorities, and instead, used Nassar's name to recruit gymnasts.  Furthermore, years later when MSU decided to "investigate" allegations that Nassar was sexually abusing females, the investigation was done internally, by Nassar's colleagues and friends, and MSU determined that Nassar was not a sexual predator.  Nassar was allowed to keep treating patients, and his sexual abuse continued.  He kept his affiliations with the Olympics, USA Gymnastics, an elite gym, and the university.  Officials at USAG were also informed that Nassar was sexually abusing athletes, but like MSU, USAG did not inform any of the other entities that Nassar was affiliated with (or the athletes) that he was being investigated for allegations of sexual abuse.
The sexual assault attorneys at Grewal Law, PLLC, have been fighting for the rights of victims for decades, and they have made it their mission to stop institutional involvement in sexual abuse.  Grewal law represented one third of the survivors in the MSU and Larry Nassar lawsuits, and were instrumental in obtaining the $500 million settlement.  The attorneys at Grewal Law are still representing 111 Survivors of Nassar's abuse and are currently fighting to hold USAG accountable for its role in allowing the sexual abuse to occur.
The sexual assault attorneys at Grewal Law understand what it takes to prevail against large universities and corporations.  Please contact the firm's experienced lawyers for information regarding sexual assault support groups, and/or for a free consultation.  The sexual assault attorneys at Grewal Law are available 24 hours a day, 7 days a week to help you.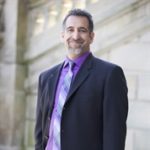 With more than 25 years of experience, Mick Grewal has the skills and knowledge to help his clients accomplish their goals, whether such pursuits involve sexual assualt advocacy, personal injury or medical malpractice matters. Founder and managing partner of Grewal Law, Mr. Grewal prides himself on providing full-service legal help to families in the greater area of Lansing, Michigan.