Sexual assault attorney Mick Grewal discusses the sexual abuse scandal in Pennsylvania and how the grand jury believes the number of children abused by priests, bishops and other clergymen is in the thousands.
A Pennsylvania Grand Jury released a 1,300 page report this week that included details of sexual abuse allegations against 300 Catholic priests and other Catholic clergymen in Pennsylvania who allegedly abused nearly 1,000 children or more. According to the report, the Catholic Church was aware of the abuse throughout the last several decades and covered it up.  The report details priests abusing boys and girls by orally, vaginally and anally raping them.  Children were allegedly forced to masturbate their assailants and perform oral sex on them.   Some of the abused children were as young as 7 years old, according to the report.  In one case, a priest allegedly raped a 7 year-old girl in her hospital bed after she had her tonsils removed.  In many cases, children were allegedly manipulated with alcohol and pornography.  The report details how children were groomed with gifts such as crosses and manipulated with writings from the Bible.
The report includes claims that numerous members of the Catholic Church, including bishops, archbishops and cardinals, were aware of the sexual abuse and covered it up.  The report documents how one priest allegedly impregnated a 17 year-old girl, forged a pastor's signature on a certificate of marriage, and then divorced the teenage girl months later.  Although this priest had engaged in sex with a minor, forgery and divorce, the priest was allowed to remain in the ministry after finding a "benevolent bishop," according to the report.
Another Pennsylvania priest allegedly confessed to orally and anally raping at least 15 young boys.  When this priest later met with a bishop, the bishop allegedly called the rapist a "person of candor and sincerity" and applauded him "for the progress he had made" in controlling his "addiction."  This priest was not removed from priesthood for several years.
In Allentown, a priest admitted to sexually abusing a young boy, but he was not removed from the ministry for several years because he asked for help, according to the report.
The report also details how several priests would give their victims crosses – not just as gifts, but as signals to other priests that the children had been abused.
In another instance, a priest was allegedly given a reference by the Catholic diocese for a job at Disney World, even though it was known that this priest had sexually molested a 14 year old boy and had beaten the boy with a metal cross.
These are just a few of the shocking stories of abuse that are discussed in the lengthy report.  Inside diocese files, the FBI found details of a series of practices for concealing the truth of sexual abuse.  The grand jury report indicates that the real number of abused children whose records were lost or who were afraid to come forward is in the thousands.  Since 1947, in Allentown, Erie, Greensburg, Harrisburg, Pittsburgh and Scranton, monsignors, auxiliary bishops, bishops, cardinals and archbishops have mostly been protected.  Some of these "men of God" have actually been promoted, according to the report.
The sexual assault attorneys at Grewal Law / Church Wyble, P.C. have been fighting for the rights of victims for decades, and they have made it their mission to stop institutional involvement in sexual abuse.  The attorneys at Grewal Law / Church Wyble, P.C. are currently representing 111 Survivors of Larry Nassar's abuse and assault, and they understand what it takes to prevail against large universities and corporations.  Attorneys David Mittleman and Nolan Erickson are experienced in pursuing sexual assault claims against the Catholic Church.  Please contact the firm's experienced lawyers for information regarding sexual assault support groups, and/or for a free consultation.  The attorneys at Grewal Law / Church Wyble, P.C., are available 24 hours a day, 7 days a week to help you.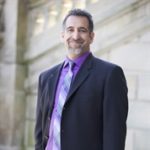 With more than 25 years of experience, Mick Grewal has the skills and knowledge to help his clients accomplish their goals, whether such pursuits involve sexual assualt advocacy, personal injury or medical malpractice matters. Founder and managing partner of Grewal Law, Mr. Grewal prides himself on providing full-service legal help to families in the greater area of Lansing, Michigan.