As the COVID-19 virus (commonly known as "Coronavirus") continues to remain at the forefront of public consciousness, workers have begun to take a much closer look at the leave available to them under the law. Many have turned to the Family Medical Leave Act ("FMLA") as a potential source of medical leave.
The FMLA is a federal law designed to ensure that employees have adequate medical leave to care for serious illness or injuries of themselves or their direct family members. Only certain individuals are entitled to coverage, with the first requirement being that an employee work for a "covered employer." A "covered employer," is any employer who employs 50 or more employees for each working day during at least 20 calendar weeks in the current or preceding calendar year. Public agencies (such as federal, state, and local governments and their related agencies, as well as schools) are also covered employers, regardless of their number of employees.
Who is Eligible?
An employee must also meet certain qualifications. In order to qualify, an employee must:
have worked for a covered employer for at least 12 months by the first date of their planned FMLA leave;
have worked at least 1,250 hours during that 12 months; and
have worked at a location where the employer employs at least 50 employees within 75 miles of their worksite.
These requirements apply equally to employees of all covered employers, whether public or private.
How to Request FMLA
Eligible employees must also take certain steps to use FMLA. First, an employee must provide notice of their need for FMLA leave. This notice does not need to specifically mention "FMLA," but it should provide employers enough information to know that the leave requested might qualify for FMLA leave. Notice can be verbal or written, but an employer's usual practices for requesting leave should be followed. Foreseeable leave should be given 30 days in advance, and notice of leave that is unforeseeable should be given as soon as possible.
What is a Qualifying Reason for Leave?
Employees who qualify for FMLA leave are eligible for up to 12 workweeks of unpaid leave in a 12-month period for qualifying reasons. Those reasons include
the birth of a child (or the placement of an adopted or foster child),
to care for a spouse, child, or parent with a serious health condition (including incapacity due to pregnancy),
to manage a serious health condition that prevents the employee from performing essential job functions, or
for exigencies related to a family member in the military service.
Additional leave is available to the family of ill or wounded servicemembers.
Do's and Don'ts for Employers
Employers can require employees to provide certification of their reason for leave and can also require a fitness for duty certification at the end of any employee's leave to ensure that the returning employee can perform the essential functions of their job. If a certification is requested, the employee must provide it within 15 calendar days, with some limited exceptions.
Employers are required to maintain their employee's health benefits while on FMLA leave. FMLA leave is protected, meaning employers must also restore an employee who has taken FMLA to the same or an equivalent job after the employee returns from leave. It is illegal for employers to retaliate against employees for taking FMLA leave.
FMLA leave issues can be complicated, and the above is only the tip of the iceberg when it comes to FMLA compliance. An excellent, in-depth discussion on the FMLA by the Department of Labor can be found here.
If you believe you have been wrongfully denied FMLA leave, have been retaliated against for taking FMLA,  or otherwise believe that your employer has violated your rights, please feel free to contact one of Grewal Law's experienced employment law attorneys. We would be glad to assist you in any way that we can.
Credit: Stephen Delie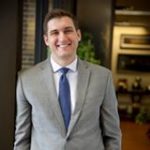 Tim represents clients in the areas of Employment Law, Administrative Law, Family Law, Contracts, Business Litigation, Personal Injury, and Probate Law. Tim maintains a strong desire to help those in need and spends the time necessary to provide honest legal guidance.