The Federal government has all but finalized a bill that would exclude claims of sexual harassment and/or assault from mandatory arbitration stemming from employment agreements.
On February 7, 2022, the House of Representatives approved H.R. 4445 with bipartisan support. On February 10, 2022, The Senate approved the measure.  The bill is now before President Biden who is expected to sign the bill into law.
Under current legal standing, if an employee enters into an arbitration agreement, they must litigate all claims through arbitration. This would include claims for sexual harassment and assault. Arbitration is a private setting in which the public is left in the dark regarding individual's and employer's bad actions.
H.R. 4445 ensures survivors of sexual harassment can tell their stories and have their voices heard through a public hearing. In short, if an employee signs an arbitration agreement at the outset of their employment, and a cause of action for sexual assault or harassment arises in relation to their employer, the employee shall have a right to opt-out of the arbitration agreement and litigate those claims in open court. The Employee does maintain the right to proceed with arbitration should they elect to do so.
Sen. Kirsten Gillibrand, D-N.Y. explained the importance of this bill stating, "This bill is one of the most significant workplace reforms in American history and is a major step forward toward changing a system that uses secrecy to protect perpetrators and silence survivors,"
One caveat to the bill requires that the claim of sexual harassment or assault occurs after the employee signs the arbitration agreement. If an employee enters into an agreement after the incident leading to a claim, the employee will be required to proceed with their claim through arbitration.
To note, this measure would not affect mandatory arbitration for other claims for discrimination based on other protected categories such as age, race, religion, etc.
Litigators should be sure to check their state law regarding arbitration. For example, California has passed legislation that ended mandatory arbitration for all discrimination.
If you have experienced workplace harassment, and have questions about your legal rights, please contact Grewal Law to understand your rights.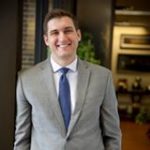 Tim represents clients in the areas of Employment Law, Administrative Law, Family Law, Contracts, Business Litigation, Personal Injury, and Probate Law. Tim maintains a strong desire to help those in need and spends the time necessary to provide honest legal guidance.