In civil litigation, alleged victims outline sexual penetration disguised as treatment. While there are treatments that involve intravaginal manipulation, the American Osteopathic Academy describes those as "rare."  In those rare instances when the procedure is used, Dr. Mark Cantieri of the Indiana Osteopathic Association listed several "widely accepted standards" including:
What the procedure involves should be explained to the patient and, in the case of a juvenile, the parent or guardian. And prior permission should be granted.
It should be performed with another person of the same sex as the patient in the room.
Gloves should be worn and a lubricant should be used.
The doctor should advise the patient when penetration is about to occur.
Attorneys in civil cases say there were red flags in Nassar's treatment, such as not wearing gloves or getting parental permission to perform such a procedure on a minor.
ChurchWyble, a division of Grewal Law, currently represents over 25 survivors/victims in the MSU/Nassar/USA Gymnastics sexual assault scandal. We have filed our complaint in Federal Court in the Western District of Michigan on behalf of 20 of the survivors against these defendants, MSU employees, Twistars and others.  What should be noted is that these women were seen by Nassar at the MSU clinical center and were assaulted under the guise of medical treatment. These girls and women were not just previous MSU college athletes but consist of club level athletes when they were minors, gymnasts from different gyms including Twistars, divers, swimmers, dancers, ballerinas, cheerleaders, soccer players, rowing team members, track, and even non-athlete patients. MSU's attempt to contact prior athletes (members of the "MSU Athletics family") is a small step towards notifying any girls/women who may have been assaulted by Nassar, however it still does not encompass the larger class of women that could have been affected.
It is already clear that these sexual assaults were not limited to only the "MSU Athletics family". If MSU really wanted to reach out to everyone that could have been sexually assaulted by Nassar at their clinic, wouldn't it be better to contact all the female patients of Nassar from 1997-2016? Couldn't they get a list of these patients (not just athletes) from billing records so HIPAA wouldn't be violated? This would truly be a step forward in the right direction for MSU by taking responsibility for its prior inaction in failing to protect these girls and women from Nassar after MSU staff and doctors were informed of Nassar's sexually assaultive behavior.  Now that would be a step toward integrity. Who will build the bridge to tomorrow for all of these survivors? Will it be Spartans? Or will it not?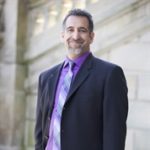 With more than 28 years of experience, Mick Grewal has the skills and knowledge to help his clients accomplish their goals, whether such pursuits involve sexual assualt advocacy, personal injury or medical malpractice matters. Founder and managing partner of Grewal Law, Mr. Grewal prides himself on providing full-service legal help to families in the greater area of Lansing, Michigan.