Vaping has come under intense scrutiny this summer as strange, sudden illnesses and deaths have been tied to the practice.  To make matters worse, experts have not yet been able to identify any specific product that is causing the harm, although THC products containing vitamin E acetate appear to be particularly dangerous.
Healthy People Suffering Severe Lung Disease
E-cigarettes and similar devices appeal to many different kinds of users.  In some cases, tobacco cigarette smokers use vaping products to help themselves quit.  But enticing flavors and marketing programs have also attracted new users, including many teenagers and other young people.  According to an investigation by Illinois and Wisconsin officials, the median age of victims experiencing vaping-related lung disease is 19.  The progression is quick and serious: hospitalization, intensive care, and ventilator therapy has been necessary in many cases.  At least 3 deaths have been reported so far, and with other media outlets reporting 5 or more deaths, it seems certain the toll will rise in coming months.
Government Takes Action
In response to what appears to be a budding public health crisis, the Centers for Disease Control and Prevention (CDC) has urged people not to use vaping products.  In addition, the CDC has several recommendations that discourage any e-cigarette use, especially products that are modified or purchased off the street.  Any while vaping and vaping related illness are nationwide issues, the Midwest appears to be among the hardest-hit regions.  Michigan has responded by being the first state in the country to ban flavored vaping products.
If you are experiencing a medical emergency, contact a doctor, call 9-1-1, or go to an emergency room immediately.  The team at Grewal Law will continue to monitor the effects of vaping as more information becomes available.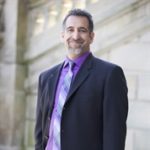 With more than 25 years of experience, Mick Grewal has the skills and knowledge to help his clients accomplish their goals, whether such pursuits involve sexual assualt advocacy, personal injury or medical malpractice matters. Founder and managing partner of Grewal Law, Mr. Grewal prides himself on providing full-service legal help to families in the greater area of Lansing, Michigan.