In the largest settlement by an university to date, USC has agreed to pay $1.1 billion to settle sexual assault claims brought by survivors of disgraced USC gynecologist, George Tyndall.
More than 750 women have bravely come forward in the cases against the University of Southern California, in Los Angeles, where Tyndall served as the University Health Center's sole gynecologist from 1989 until 2016.
USC Board of Trustees Chair, Rick J. Caruso, acknowledged the University's failures in protecting the student body, saying, "The behavior that was discovered shocks the conscience of the University to its core. Our institution fell short by not doing everything it could to protect those who matter to us most – our students, and I am sorry for the pain this caused the very people we were obligated to protect."
The systematic abuse at USC went on for dozens of years, even after university officials knew of the abuse and failed to dismiss Tyndall. Nurses working with Tyndall reported for years the doctor's vaginal exams weren't appropriate. Students complained of sexually charged comments during exams. The U.S. Department of Education sanctioned USC in 2020 for the grave mishandlings and outright ignorance of the complaints lodged against Tyndall over the years.
The settlement comes in the midst of similar scandals, including the predatory Dr. Anderson at the University of Michigan and convicted child pedophile Larry Nassar and USA Gymnastics and the U.S. Olympic Committee. Both cases are currently pending in U.S. federal court.
California's 2019 law changing the state's statute of limitations to allow the USC survivors to timely sue the university was a major factor in securing the historic settlement. That, plus the massive exposure of liability USC faced in light of the 17,000 women who were treated by Tyndall during his twenty-eight years with the university, left USC virtually no choice but to offer a mass settlement.
The University has settled over three lawsuits due to Tyndall's systematic abuse: a state court case settling for $852 million; a federal class action lawsuit for $215 million; and one representing about 50 individuals for an undisclosed amount.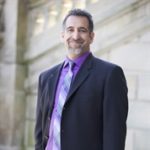 With more than 29 years of experience, Mick Grewal has the skills and knowledge to help his clients accomplish their goals, whether such pursuits involve sexual assualt advocacy, personal injury or medical malpractice matters. Founder and managing partner of Grewal Law, Mr. Grewal prides himself on providing full-service legal help to families in the greater area of Lansing, Michigan.