Sexual assault attorney Mick Grewal discusses the USAG bankruptcy hearing and what this says about USAG's effort to help Survivors heal – and its effort to prevent future sexual assault.
Survivors of Larry Nassar's sexual assault are frustrated and disappointed at yet another institution that seems to be taking steps to avoid helping Survivors heal and get answers.  Much like MSU, USAG is failing to disclose documents that could give answers about what was known about the sexual abuse of athletes by trainers and coaches – and how the abuse could have been prevented.
Yesterday, there was a hearing for the USAG bankruptcy case.  At this hearing, creditors, including Survivors, were allowed to ask questions.  USAG didn't send any of their board members – or anyone who could actually give meaningful answers to most of the creditors' questions.  Instead, they sent their CFO, Scott Shollenbarger, who repeatedly said he didn't know answers to the questions asked.   In fact, Shollenbarger did not even have the knowledge to discuss the financial status of USAG, and, for some of the questions, he stated that he needed to ask the Board.
The Survivor Committee has been working hard to get answers from MSU and USAG.  People have been left wondering how these institutions can say they are protecting the safety of students and athletes and trying to help them heal, but are not producing documents that can provide answers regarding  what went wrong that allowed sexual assault to occur for so long.  In an interview following the USAG bankruptcy hearing, Rachel Denhollander told reporters that USAG hasn't even done the most basic things to make the organization a safer place.  She pointed out that one of the questions asked of USAG was whether they have examined the drawer full of files related to a decade of sexual assault at USAG facilities.  The answer was that USAG has not looked at those files; they have not even looked to see what other predators may be out there – and what children may be at risk.
Grewal Law has unique experience in handling sexual assault claims. Mick Grewal and his team of dedicated attorneys and staff represent 111 of the 333 plaintiff-survivors in lawsuits filed against Michigan State University, USAG, Larry Nassar and others who failed to protect women and children from abuse.  The Grewal team was instrumental in reaching the $500,000,000.00 settlement with MSU and its current and former employees.  If you or a loved one has experienced sexual assault, please call 1-888-227-4770, email Mick Grewal at mgrewal@4grewal.com, or visit www.4grewallaw.com.  The Grewal team is available 24/7 to speak with you.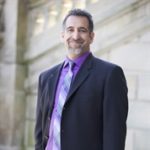 With more than 25 years of experience, Mick Grewal has the skills and knowledge to help his clients accomplish their goals, whether such pursuits involve sexual assualt advocacy, personal injury or medical malpractice matters. Founder and managing partner of Grewal Law, Mr. Grewal prides himself on providing full-service legal help to families in the greater area of Lansing, Michigan.