Mick Grewal discusses the plan that would create policies to help prevent sexual abuse – and provide $425 Million for Survivors.
The Survivors Committee, which is a court-appointed committee that represents survivors of Larry Nassar's sexual abuse, reached an agreement with USAG on a settlement plan that includes
$425 million for survivors, and implementation of policies to help prevent sexual abuse.  On Tuesday, this plan was submitted to the U.S. Bankruptcy Court for the Southern District of Indiana, as USAG has been undergoing bankruptcy proceeding since 2018.
The settlement plan is not fully funded.  While many of the involved insurance carriers have agreed to the plan, discussions with other carriers are still underway.  Indeed, all carriers involved in the settlement must agree to help with funding.  This includes the insurance carrier for Karolyi Ranch, a former USAG team training center.  USAG has released a statement, stating that is it optimistic that a resolution is close.  The insurance carriers for the U.S. Olympic and Paralympic Committee (USOPC) have already agreed to substantially contribute to the fund.
Rachel Denhollander, a member of the Survivors Committee, told reporters that "[t]he non-monetary provisions of this plan are absolutely key."  She also stated that it would be groundbreaking if USAG "does indeed work with survivors to see these provisions through."
These provisions include:
An acknowledgment from USAG club officials that they understand their reporting responsibilities and will carry out these duties when sexual abuse is suspected;
A requirement that all people working for USAG who have regular contact with or authority over minors complete Safe Sport training;
A requirement that every USAG club put up posters with information on how to report sexual abuse and have a "Safety Champion" who will report to USAG on how well the club is complying with the rules.
In 2020, USAG proposed a settlement of $215 million.  This offer was rejected by many Survivors, and the court rejected it as well, partly because third parties, such as the USOPC, had not offered to contribute funds.
For decades, Nassar sexually abused patients under the guise of medical treatment.  He was a team physician at Michigan State University (MSU), and three years ago, MSU settled with Survivors for $500 million.  Mick Grewal and his team were instrumental in negotiating that settlement.
THE AWARD-WINNING SEXUAL ASSAULT ATTORNEYS AT GREWAL LAW FIGHT TO HOLD ABUSERS & THEIR ENABLERS ACCOUNTABLE
Grewal Law is honored to represent survivors of sexual assault and abuse.  Grewal Law represented a third of the first wave of plaintiffs in the MSU and Larry Nassar lawsuits, and the Grewal
team was instrumental in obtaining the half a billion-dollar settlement from MSU.  In addition to fighting to hold USAG, USOPC and USOC accountable for their role in allowing Larry Nassar's abuse to occur, Grewal Law attorneys are part of a nation-wide team of lawyers working to hold University of Michigan accountable for allowing Robert Anderson to sexually abuse over 900 people.  Grewal Law is also working to hold University of Michigan accountable for its role in professor-student sexual abuse.
The attorneys at Grewal Law advocate for transparency, accountability, and justice for survivors, and are available 24/7 to answer your questions, give you resources, and / or help you with a potential case.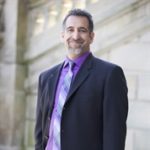 With more than 29 years of experience, Mick Grewal has the skills and knowledge to help his clients accomplish their goals, whether such pursuits involve sexual assualt advocacy, personal injury or medical malpractice matters. Founder and managing partner of Grewal Law, Mr. Grewal prides himself on providing full-service legal help to families in the greater area of Lansing, Michigan.