Tony Cutler has been charged with two counts of Criminal Sexual Conduct in the Second Degree, a Felony in the state of Michigan
Cutler is the current director of the Sault Ste. Marie Downtown Development Authority, former Republican candidate for the 105th District of the Michigan State Congress,  a former public school teacher with Boyne City Public Schools and Mancelona Public Schools, and the former manager of the Lake Street Pub in Boyne City, MI.
Cutler was arraigned on May 17, 2022 and plead not guilty for the sexual misconduct alleged to have occurred in or around July of 2021.
Criminal Sexual Conduct in the Second Degree encompasses an unlawful sexual touching.  A person is guilty of criminal sexual conduct in the second degree if the person engages in sexual contact with another person and if any of the following circumstances exists:
That other person is under 13 years of age.
That other person is at least 13 but less than 16 years of age and any of the following:

The actor is a member of the same household as the victim.
The actor is related by blood or affinity to the fourth degree to the victim.
The actor is in a position of authority over the victim and the actor used this authority to coerce the victim to submit.
The actor is a teacher, substitute teacher, or administrator of the public school, nonpublic school, school district, or intermediate school district in which that other person is enrolled.
Criminal Sexual Conduct in the Second Degree carries a maximum sentence of 15 years in prison and would require Cutler to register on the sex offender registry.
Sexual misconduct, sexual harassment, and sexual assault are serious issues plaguing the nation and common in many workplaces. If you or anyone you know has been affected by these heinous acts, in an employment situation or personal capacity, please contact Grewal Law PLLC for assistance.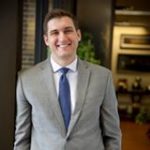 Tim represents clients in the areas of Employment Law, Administrative Law, Family Law, Contracts, Business Litigation, Personal Injury, and Probate Law. Tim maintains a strong desire to help those in need and spends the time necessary to provide honest legal guidance.