Authorities have charged Patrick Daley, a fifth-grade teacher at Washington Woods Middle School in Holt, with five counts of second-degree criminal sexual conduct and one count of assault with intent to commit second-degree criminal sexual conduct.
Second-degree criminal sexual conduct can occur when the victim is between 13 and 16 years old and the alleged perpetrator is a teacher in the victim's school district.  The felony charge is punishable by imprisonment of up to 15 years.
The investigation began in late May, 2018, when several students made allegations of inappropriate touching.  Daley was replaced by a long-term substitute teacher and the school district is "exploring tenure charges" to terminate Daley's employment, according to a letter sent to Holt parents and guardians.  The letter goes on to provide contact information for various community resources, including the Ingham County Sheriff Department (517-676-8253), OK2Say (855-565-2729), the Holt Public Hotline (517-699-STOP), and the Firecracker Foundation (517-742-7224).
Daley is due to appear in court on October 11.
Survivors of sexual assault often have difficulty coming forward.  The sexual abuse attorneys at Grewal Law / Church Wyble, P.C. have been fighting for the rights of victims for decades, and they have made it their mission to stop institutional involvement in sexual assault.  The lawyers at Grewal Law / Church Wyble, P.C. are currently representing 111 Survivors of Larry Nassar's abuse and assault, and they understand what it takes to prevail against large universities and corporations.  Please contact the firm's experienced lawyers for information regarding sexual assault support groups, or for a free consultation to discuss your rights. All inquiries with our office are kept in the strictest confidence and are completely confidential.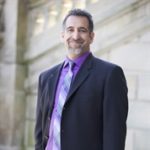 With more than 25 years of experience, Mick Grewal has the skills and knowledge to help his clients accomplish their goals. whether such pursuits involve personal injury and medical malpractice matters or even criminal charges. Founder and managing partner of Grewal Law, Mr. Grewal prides himself on providing full-service legal help to families in the geater area of Lansing, Michigan.