Facing numerous sexual abuse lawsuits and damaging claims of covering up for known predators, the Boy Scouts of America (BSA) is reportedly considering bankruptcy protection.  The century-old organization has been accused of failing to protect young children from sexual abuse in spite of compiling information on members and volunteers known to be a danger.
In 2012, an Oregon judge ordered the release of 14,000 pages of documents called the Ineligible Volunteer Files, which are now widely referred to as the "Perversion Files."  This explosive revelation and subsequent investigative effort seems to show that the Boy Scouts knew about dangerous predators in its ranks but failed to take any effective action in preventing exploitation of children, almost all boys, participating in its programs.  Although the BSA has recently acknowledged "a social and moral responsibility to fairly compensate victims," its legal tactics have often involved aggressively defending against claims.
As legal costs mount and membership declines, the BSA may now follow the lead of the Catholic Church and USA Gymnastics by seeking bankruptcy protection.  Chapter 11 Bankruptcy allows an organization to "reorganize" by proposing a plan to pay its debts while continuing to operate, in an effort to keep the organization viable and avoid liquidation of its assets (although that may still occur).  Bankruptcy can be an attractive option for debtors facing multiple lawsuits as all litigation is automatically stayed when the bankruptcy petition is filed.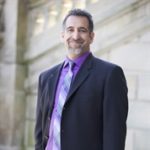 With more than 29 years of experience, Mick Grewal has the skills and knowledge to help his clients accomplish their goals, whether such pursuits involve sexual assualt advocacy, personal injury or medical malpractice matters. Founder and managing partner of Grewal Law, Mr. Grewal prides himself on providing full-service legal help to families in the greater area of Lansing, Michigan.