The Sexual Assault Attorneys at Grewal Law Discuss the Abuse of Athletes at Ohio State University
Another university physician is accused of sexually abusing athletes – and university employees allegedly had knowledge of the abuse and did nothing to protect the students.
Doctor Richard Strauss, who was the Ohio State University physician for wrestling and other sports, has been accused of sexually assaulting athletes from the 1970's through the late 1990's.  Jim Jordan was OSU's assistant wrestling coach from 1986 – 1994.  A former OSU wrestler, Dunyasha Yetts, told reporters that Strauss groped him at least 3 times during routine exams in the early to mid-1990's.  Yetts told Jordan about the groping the very first time it happened, in 1992.  In fact, Yetts said that he directly told Jordan and wrestling head coach Russ Hellickson of the abuse, and that Jordan and Hellickson did not report it.
Yetts said that he went into Strauss's office for a thumb injury and that Strauss started to pull down Yetts's shorts.  When Yetts left the office, he told Jordan and Hellickson what happened.  Yetts said that he and his teammates had talked to Jordan numerous times about Strauss's behavior.
Several former Ohio State athletes have told reporters that Jim Jordan must have known that Strauss was sexually assaulting athletes.  The athletes said it was "common knowledge" that Strauss would take showers with the wrestling team, even though he was not involved in any workouts.  Jim Jordan's locker was right next to Strauss's locker.  One wrestler said that Strauss would linger in the locker room, nude, with a newspaper in his hand, and stare at the genitals of the athletes.
Another wrestler told reporters that "everybody used to snicker about how you go into his [Strauss's] office for a sore shoulder and he tells you to take your pants down."
A former Ohio State varsity athlete, who said he was examined by Strauss in 1994, told reporters that Strauss straddled and mounted his thigh and then rubbed it.   The athlete said that Strauss asked him to get naked so he could assess for a hernia, and then "inspected his penis in detail" for a substantial amount of time.  Strauss examined this athlete again in 1995, and this time, the physical lasted 20 minutes, with 15 minutes being devoted to Strauss inspecting the athlete's genitalia very closely.  In 1996, when this athlete was given a sports physical exam by a different physician, the exam was markedly different; it lasted 5 minutes, and the athlete wasn't required to get naked.
In June, OSU's lawyers were informed by former wrestler Mike DiSabato that, according to testimony from athletes of multiple OSU varsity sports, it is estimated that Strauss raped and / or sexually assaulted at least 1,500 / 2,000 athletes at Ohio State from 1978 – 1998.  DiSabato is the athlete who first brought allegations against Strauss that prompted OSU to start an investigation.  He had decided to talk to OSU officials about the abuse earlier this year, when he was following the Larry Nassar sexual assault cases.
Strauss passed away in 2005, at which time his death was ruled a suicide.  Jim Jordan has been performing his current job as a public servant since 2007.
Survivors of sexual assault often have difficulty coming forward.  Survivors sometime feel as if they won't be believed, and / or they are afraid that they will face some type of retaliation if they come forward.  The sexual abuse attorneys at Grewal Law / Church Wyble, P.C. have been fighting for the rights of victims for decades, and they have made it their mission to stop institutional involvement in sexual assault.  The lawyers at Grewal Law / Church Wyble, P.C. are currently representing 111 Survivors of Larry Nassar's abuse and assault, and they understand what it takes to prevail against large universities and corporations.  Please contact the firm's experienced lawyers for information regarding sexual assault support groups, or for a free consultation to discuss your rights. All inquiries with our office are kept in the strictest confidence and are completely confidential.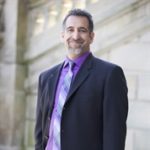 With more than 25 years of experience, Mick Grewal has the skills and knowledge to help his clients accomplish their goals. whether such pursuits involve personal injury and medical malpractice matters or even criminal charges. Founder and managing partner of Grewal Law, Mr. Grewal prides himself on providing full-service legal help to families in the geater area of Lansing, Michigan.