Over the last few months, the Ohio State University has been dealing with allegations that wrestling team doctor Richard Strauss sexually abused male athletes over the course of 2 decades with the team.  Now, Republican Congressman Jim Jordan, who was an assistant coach with the OSU wrestling team, is being accused of knowing about the abuse and doing nothing to stop it.
Several former wrestlers have stated Strauss's inappropriate behavior, including showering with the team and asking patients to remove their pants when their complaints did not involve their lower body, was "common knowledge."  Jordan, who has denied knowing anything prior to allegations surfacing in the Spring, would have been aware of Strauss's actions, according to the former wrestlers.  One wrestler states he told Jordan directly of the abuse.
Ohio State has been investigating the sexual assault accusations since April. Last month, Ohio State University unexpectedly closed its Sexual Civility and Empowerment office after an external review raised concerns about the services provided to survivors of sexual assault.
Strauss died in 2005.  Jordan has been representing Ohio's 4th Congressional District since 2007.
It can be very difficult for survivors to pursue sexual assault claims against large institutions.  Even coming forward can be an overwhelming experience, as many survivors are afraid they will not be believed, or that they will face retaliation. The sexual abuse attorneys at Grewal Law / Church Wyble, P.C. have been fighting for the rights of victims for decades, and they have made it their mission to stop institutional involvement in sexual assault.  The attorneys at Grewal Law / Church Wyble, P.C. are currently representing over 100 Survivors of Larry Nassar's abuse and assault, and they understand what it takes to prevail against large universities and corporations.  Please contact the firm's experienced attorneys for information regarding sexual assault support groups, or for a free consultation to discuss your rights. All inquiries with our office are kept in the strictest confidence and are completely confidential.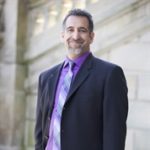 With more than 25 years of experience, Mick Grewal has the skills and knowledge to help his clients accomplish their goals. whether such pursuits involve personal injury and medical malpractice matters or even criminal charges. Founder and managing partner of Grewal Law, Mr. Grewal prides himself on providing full-service legal help to families in the geater area of Lansing, Michigan.