There has been a recent flurry of illnesses, and even deaths, related to vaping. There has been wide debate concerning the cause of the illness with many states, including Michigan, banning flavored liquids found in many vaping products. Many of these bans focus on vaping designed to replace cigarette smoke, i.e. "e-cigarettes". Michigan's ban on flavored vape juice came after Michigan determined there was a public health concern and Michigan's effort to curb youth vaping.[1]  In conjunction with vaping juices related to e-cigarettes, Marijuana cartridges have also been linked to the vaping illnesses.
Just recently, the Michigan Department of Health and Human Services put out a public safety notice concerning a link of marijuana vaping products to the recent wave of illnesses.[2] At this time, the Michigan Department of Health and Human Services has advised that members of the public should cease using all e-cigarettes or vaping products until the cause of the illnesses can be determined. Pursuant to the notice, and the Centers for Disease Control and Prevention (CDC), there has been approximately 1,080 injuries associated with e-cigarettes and vaping since October 1, 2019 nationwide. Nearly all patients report using e-cigarettes and most patients report using THC products. No single product has been linked to the recent illnesses.
A group in Colorado, Colorado Green Lab, has completed a study and determined that one cause of the illnesses is the cartridges themselves, not the liquid.[3] The group found that the presence of Silver Solder, which contains the chemical cadmium, is used in cheaper made cartridges to bind certain metals together. This solder contains various chemicals including cadmium, which, when inhaled as cadmium oxide, is highly dangerous to human organs. These cartridges are presumed to come from non-regulated sources i.e. the "black market."
What has not been determined is whether this is the only cause. As of now, this is one potential cause to the increase in health-related risks. Many states, such as Michigan, California, Oregon, and Colorado, are implementing bans on e-cigarettes and/or flavored liquid attempting to curb the increased illnesses. Grewal Law will continue to monitor the issues.
Users of medical, and recreational, marijuana vape cartridges must be sure to buy their marijuana and vaping related products from a licensed provisioning center. While this is not a guarantee that the company manufacturing the marijuana is not saving a few bucks using the cheaper made cartridges, it is your only guarantee to ensure rigid testing was completed on the product you purchased. Buying "black market" marijuana, and marijuana related products, means the product was not tested and increases the user's risk for harm.
The recent issue further demonstrates the need for federal legalization and regulation. So long as people are forced to purchase marijuana related products from second-hand sources illnesses, such as those seen throughout the nation, will continue. Regulation, testing, and proper handling is the best way to ensure that the product is safe for consumption. When purchasing your product from a licensed provisioning center, be sure your product contains a label with laboratory testing results from the licensed Safety Compliance Facility that tested the product. The Licensed Safety Compliance Facility conducts rigorous testing on all marijuana products before they are sold and tests for multiple substances, including screening for pesticides, molds, impurities, and heavy metals.
Again, no one product has been linked to the illnesses. The benefit to the rigorous testing detailed above is that the Michigan Marijuana Regulatory Agency maintains a statewide tracking system of all products. Thus, the Michigan Marijuana Regulatory Agency has the ability to trace any products that they suspect are defective or have caused a health issue back to the store, manufacturer, and lab, as all of that data is recorded in the statewide monitoring system.
The Michigan Marijuana Regulatory Agency's ability to recall harmful products further emphasizes the need to purchase your products from a licensed provisioning center. Not only are you protecting yourself, but, you are protecting the public at large by allowing the proper agencies to recall any harmful products that may enter the marketplace.
This issue will continue to be monitored as the effects of these products grow. If you, or anyone you know, has suffered a vaping related illness  please contact Grewal Law.
[1] https://www.mlive.com/news/2019/10/michigan-flavored-vape-ban-takes-effect-today-6-things-to-know.html
[2] https://www.michigan.gov/mdhhs/0,5885,7-339-71550_2955_2973_94238_95655—,00.html
[3] https://www.wweek.com/news/state/2019/10/07/colorado-lab-results-point-to-new-culprit-in-vaping-cases-a-specific-chemical-used-in-cheap-vape-pens/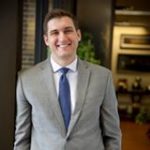 Tim specializes in Employment Law, Personal Injury, ADA Compliance, Administrative Law, Family Law, Contracts, Abuse and Neglect, Medical Marijuana, Marijuana Licensing, and Probate Law. Tim maintains a strong desire to help those in need and spends the time necessary to provide honest legal guidance.