Sexual assault attorney Mick Grewal discusses allegations regarding a Traverse City massage therapist who has been accused of sexually assaulting his clients.
Jeffry Knapp, a Michigan massage therapist who has been affiliated with Grand Traverse Resort, Loving Hands Massage and Spa in Traverse City, and other Michigan businesses, was arrested yesterday after a warrant was issued on charges of sexual assault (criminal sexual conduct (CSC), 3rd degree).
This is not the first time Knapp has been charged with CSC.  In January, he was acquitted of charges of 3rd and 4th degree CSC.
Knapp is accused of sexually assaulting a woman in April of 2018, at Loving Hands Massage and Spa.  The woman told Grand Traverse County Sheriff's deputies that she had informed Knapp that she did not want to be touched on her legs or feet.  According to the woman, when Knapp began massaging her feet, she made it clear that she wanted him to stop.  Knapp, however, allegedly continued massaging, telling her he "may as well finish."  According to the accuser, he made "uncomfortable" and "bizarre" motions as he massaged up her leg – and then he digitally penetrated her.
Knapp was accused of sexually assaulting a woman in 2005, and he settled out of court with the woman to avoid a trial.  He is accused of perjuring himself during the above-mentioned trial because he testified that he left a previous job because there was not enough work when, in fact, he actually left because he had been accused of sexual assault.
SEXUAL ASSAULT BY MASSAGE THERAPISTS IS AN EPIDEMIC
Sexual misconduct by massage therapists has become a major problem in Michigan and throughout the U.S.  Massage therapists are supposed to conduct themselves professionally, avoid touching a woman's breasts and genitals, and avoid touching any location in which the client says she does not want to be touched.   People trust their massage therapists and put themselves in vulnerable positions during massage sessions.  Massage therapists are supposed to treat clients with respect.  While the majority of massage therapists are professional, trustworthy people, there are some massage therapists who are sexual predators. 
HELP FOR SEXUAL ASSAULT & ABUSE SURVIVORS
The nationally recognized sexual assault attorneys at Grewal Law have been fighting for the rights of victims for decades, and they have made it their mission to hold sexual abusers accountable – and to stop institutional involvement in sexual abuse.  The Grewal team has unique experience in holding companies and corporations accountable for allowing sexual abuse to occur.
Grewal Law represented a third of the plaintiffs in the MSU and Larry Nassar lawsuits, and the Grewal team was instrumental in obtaining the half a billion-dollar settlement from MSU.  Currently, the award-winning lawyers at Grewal Law are fighting to hold USAG accountable for its role in allowing Larry Nassar's sexual abuse to occur.
The lawyers at Grewal Law understand what it takes prevail against sexual predators and the companies that allow their sexual misconduct to occur.  Please contact the firm's experienced attorneys for information regarding sexual assault support groups, and/or for a free consultation.  The lawyers at Grewal Law are available 24 hours a day, 7 days a week to help you.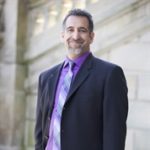 With more than 25 years of experience, Mick Grewal has the skills and knowledge to help his clients accomplish their goals. whether such pursuits involve personal injury and medical malpractice matters or even criminal charges. Founder and managing partner of Grewal Law, Mr. Grewal prides himself on providing full-service legal help to families in the geater area of Lansing, Michigan.