Last week, Michigan Attorney General Dana Nessel provided an update of her office's investigation into the Catholic Church in Michigan by announcing that five individuals have been charged with 21 counts of criminal sexual conduct.  The charges stem from evidence uncovered during an investigation into each of Michigan's Catholic dioceses.  The investigation began last year and it shows no signs of slowing down.
The 5 people who have been charged were affiliated with the Archdiocese of Detroit, the Lansing Diocese, and the Kalamazoo Diocese.  They are accused of using their positions of trust and authority to groom and ultimately abuse children and vulnerable adults.
Numerous states are finally confronting the grim reality of child abuse by taking action to hold perpetrators accountable.  Arizona, which may have the worst laws in the nation on this issue, is also considering a change in light of the recent developments in Michigan.  And while Michigan has made some improvements to its statute of limitations within the last year, more needs to be done to bring justice to those abused long ago.  For example, New York recently passed a law that allows a 1-year window for survivors to bring lawsuits that would have been time-barred under previous legislation. New Jersey and Montana have recently followed suit, and Rhode Island is on the cusp of doing so as well.
Transparency, accountability, and justice may finally be on the horizon for many survivors who were disbelieved or ignored for so long.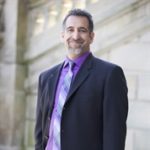 With more than 29 years of experience, Mick Grewal has the skills and knowledge to help his clients accomplish their goals, whether such pursuits involve sexual assualt advocacy, personal injury or medical malpractice matters. Founder and managing partner of Grewal Law, Mr. Grewal prides himself on providing full-service legal help to families in the greater area of Lansing, Michigan.