After a trial lasting nearly two weeks, a jury in Big Rapids needed less than an hour to convict Daniel Carlson of a criminal sexual conduct charge stemming from an October 2016 assault of an incapacitated woman at Tullymore Golf Resort in Stanwood, Michigan.  Carlson is a former manager of Tullymore Resort.
According to testimony, on October 29, 2016, the victim had attended a Halloween party at Tullymore Resort. She had been invited by Carlson. He had arranged for her and her friends to spend the night for free in a Residence Condominium which was part of the resort.  Carlson met the victim and her boyfriend at the door and began ordering and obtaining drinks for them. Around midnight her boyfriend noticed her collapse in a chair and lose consciousness. He said he was surprised because she had not consumed an excessive amount of alcohol. He took the victim to the condominium and left her in bed while he attempted to retrieve their coats. She testified that she woke-up in bed, unable to move or to speak, while being sexually assaulted by Carlson. At the trial the prosecution entered into evidence that DNA retrieved from the victim matched Carlson's.
Earlier this month, Carlson was arrested for another sexual assault of a different incapacitated woman, which allegedly occurred in March of 2016.  The March 2016 events also allegedly occurred at Tullymore Resort.
Tullymore Golf Resort sits adjacent to the small, close-knit resort town of Canadian Lakes, about an hour north of Grand Rapids.  The community prides itself on exclusive, high-end, almost decadent attractions.  Among the luxurious offerings are a "castle," five private beaches, and three golf courses.  Members are encouraged to treat Canadian Lakes as an escape from everyday life.
The accusations of multiple sexual assaults have stirred the usually quiet community.  During arguments regarding a pretrial motion, evidence was presented that a former Tullymore employee was fired and urged to keep quiet after she complained about Carlson's predatory actions.  Other testimony revealed that the first victim had been targeted for investigation and harassment by "investigators" ostensibly acting on behalf of Carlson.  The Mecosta County Sheriff's office has asked additional victims or anyone with information about these cases to come forward.
Survivors of sexual assault are often reluctant to report incidents.  Survivors may fear that no one will believe them, or that nothing will be done, or that they will face retaliation for coming forward (particularly against a powerful or famous individual).  This combination allows predators to flourish, sometimes for decades.  In recent months, however, the culture of silence has palpably changed due in large part to the #MeToo and #TimesUp movements.  People who were once untouchable, like Bill Cosby and Harvey Weinstein, are now being called to account.
Grewal Law and its personal injury division, Church Wyble, have unique experience in handling sexual assault claims in Michigan.  Mick Grewal and his team of dedicated attorneys and staff represent 111 of the 333 plaintiff-survivors in lawsuits filed against Michigan State University, former MSU and US Olympic gymnastics team doctor Larry Nassar, and others and were instrumental in reaching the $500,000,000 settlement with MSU and its current and former employees.  If you or a loved one has experienced sexual assault, we may be able to assist you with the difficult process of finding resources to help in your recovery as well as investigating and pursuing a civil action.  For a free and confidential consultation, call 1-888-227-4770, email Mick Grewal at mgrewal@4grewal.com, or visit www.4grewallaw.com.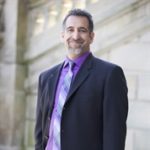 With more than 28 years of experience, Mick Grewal has the skills and knowledge to help his clients accomplish their goals, whether such pursuits involve sexual assualt advocacy, personal injury or medical malpractice matters. Founder and managing partner of Grewal Law, Mr. Grewal prides himself on providing full-service legal help to families in the greater area of Lansing, Michigan.