JUUL lawsuit attorney Mick Grewal discusses how JUUL Labs targeted young people, causing many to think that JUUL products were "safe."
JUUL brand vaping products are toxic to cells and are linked with serious lung injury, harm to adolescents' brains, an increased risk of smoking cigarettes, and other serious health problems.  JUUL is the leading brand of e-cigarettes (vaping devices), with greater than 75%of shares in the e-cigarette market.  Throughout the past decade, JUUL has engaged in mass-marketing advertising and has had a massive social media presence, targeting young people and inducing hashtags such as #DoItForJuul, where teens post pictures of themselves using JUUL.  JUUL promotes itself as a health-conscious company and has made false claims that "JUULing" is a "safer alternative" to smoking cigarettes.  Teens have been lured into JUULing with its flavored vapor and sleek, easy-to-hide delivery device that looks like a USB.  According to testimony at a congressional hearing, JUUL used to have school program whereby JUUL representatives would address students during assembly and make claims that JUUL products were "totally safe," and that the FDA "was about to come out and it was 99 percent safer than cigarettes."
Using JUUL products, however, is very dangerous for adolescents, whose brains are still developing and may be affected by the high level of nicotine in JUUL pods, according to the FDA.  The FDA has this statement on their website: "The nicotine in e-cigarettes can change the young brain and get kids hooked."  In the same article, the FDA states that JUUL e-cigarettes deliver an especially high level of nicotine.  One JUUL pod contains more nicotine than a pack of cigarettes.
People are becoming addicted to the nicotine in JUUL, and teens who have never smoked before are 4 times more likely to become smokers after using a product such as JUUL.  According to a study published in the American Journal of Physiology, the chemical flavorings and additives in vaping products can potentially cause more damage to the lungs than the damage caused by traditional cigarettes.  Researchers have found that even short-term use of certain vaporized chemicals found in vaping products can cause significant inflammatory lung damage.
In a recent research study, JUUL was the only e-cigarette product with high enough nicotine concentrations to be toxic in standard cell toxicity tests, which is one of the reasons researchers are concerned about the effect of JUUL on young people's brains.  Furthermore, vaping liquids can form carcinogenic compounds, and researchers have expressed concerns about these long-term effects.
HEALTH RISKS OF JUUL
Indeed, recent studies have found that JUUL exposes users to health risks that include:
severe addiction
cardiovascular disease
heart attack and other hear t problems
bronchiolitis obliterans
respiratory failure
lung damage
nicotine poisoning
pregnancy complications
birth defects
seizures
suicidal thoughts / attempts
stroke
exacerbation of conditions such as asthma
VAPING EPIDEMIC: LUNG INJURIES AND DEATH FROM VAPING
The CDC and Surgeon General are calling youth vaping an epidemic.  Lung injury caused by JUUL and other vaping products can cause severe, permanent lung damage and can even be fatal.
According to the CDC, there has been an outbreak of e-cigarette / vaping product use-associated lung injury (EVALI) in the U.S.
As of February 4, 2020, a total of 2,758 hospitalized EVALI cases or deaths have been reported to the CDC from all 50 states and 2 US territories.

64 deaths have been confirmed.

In September 2019, a man died after contracting acute respiratory distress syndrome (ARDS) from vaping. He had normal lung function when he began vaping in May, but died just 5 months later.
JUUL pods contain very high quantities of nicotine.  One JUUL pod has more nicotine than a pack of cigarettes; there are 59 milligrams (mg) of nicotine per milliliter (mL) of liquid in a JUUL pod.  This is a much higher dose of nicotine than what the other e-cigarette brands contain (6 – 30 mg of nicotine per mL of liquid).  And, unlike cigarettes, JUUL has no filter.
Reports have shown a continual rise in the number of youth JUUL and e-cigarette smokers, which has resulted in the federal government labeling youth vaping as a "nationwide epidemic."  JUUL has faced heavy scrutiny for its marketing tactics, with accusations that JUUL Labs was deliberately targeting young people with its fruity flavors and marketing campaign designed to portray JUUL as "cool," especially for youth.
JUUL is the leading brand of e-cigarettes.  JUUL currently controls roughly three-fourths of the American vaping market – a major market that is expected to be worth $86.43 billion by 2025.  JUUL company futures are expected to reach $43+ billion.
YOUTH JUULING
Almost half of all Twitter users who followed JUUL in 2019 were between the ages of 13 and 17, according to a study published in JAMA Pediatrics.  Sadly,
the demographic most susceptible to false advertising is teenagers.  At least 11% of middle and high school students admit to using JUUL, and this number is rising.  According to an analysis from the Centers for Disease Control and Prevention and the FDA, around 33% of teen users say the availability of flavors is the main reason for use of JUUL.  Seventeen percent of teens claimed that they used JUUL products because they believed them to be less harmful than other forms of tobacco.  A majority of youth e-cigarette users think they vaped only flavoring, not nicotine, according to a study out of the University of Michigan.
JUUL LAWSUITS
Recent vaping lawsuits have claimed that the use of vaping products caused death, lung injuries, seizures, strokes and worsening of existing conditions (such as asthma).  JUUL has been sued for false advertising and labeling, with plaintiffs claiming that the company's e-cigarettes contain 20% more nicotine than what is stated on the product labels.
JUUL failed to warn consumers of the dangers of using their products.  Now, JUUL users, including many teenagers, are suffering from serious injuries.
If you suspect you are experiencing vaping illness, promptly contact your physician.  If you are experiencing a medical emergency, call 9-1-1, or go to an emergency room immediately.  The team at Grewal Law will continue to monitor the effects of vaping as more information becomes available.
DEDICATED REPRESENTATION FOR PEOPLE INJURED BY JUUL PRODUCTS
As consumers, we invest in products we trust. When a company violates that trust and sells a product that causes illness or injury, victims are left feeling
confused, angry, and afraid.
It is Grewal Law's mission to support victims of unsafe products, especially those that can result in long-term and life-threatening disease. If you or someone you love is suffering from a vaping illness, we are here to fight for you, and we'll do everything in our power to recover the compensation you deserve. Our award winning attorneys have a track record of success in holding large corporations accountable for their negligence.  Please contact us for a free consultation.
Sources & Additional Reading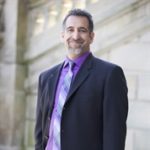 With more than 25 years of experience, Mick Grewal has the skills and knowledge to help his clients accomplish their goals, whether such pursuits involve sexual assualt advocacy, personal injury or medical malpractice matters. Founder and managing partner of Grewal Law, Mr. Grewal prides himself on providing full-service legal help to families in the greater area of Lansing, Michigan.