A California jury awarded $289.2 million last week to a 46-year-old groundskeeper who alleged that the popular weed killer Roundup, a Mansanto product, caused his terminal non-Hodgkin lymphoma.  Dewayne Johnson, the plaintiff, used the spray regularly for two years in the course of his job.  The jury determined that Mansanto knew or should have known about the substantial dangers presented by the chemicals in its product.
Johnson's case is the first of many involving similar claims made against the company, which is now owned by German chemical giant Bayer AG.  Faced with potentially hundreds or thousands of similar lawsuits, Bayer's stock turned down sharply in trading yesterday.  Mansanto has repeatedly denied any link between its products and non-Hodgkin lymphoma and has stated it will appeal the verdict.
The verdict is an important victory for injured people, who often face nearly insurmountable odds when taking on major corporations.  The Roundup verdict comes only one month after a jury awarded $4.69 billion to 22 women who alleged Johnson & Johnson's talc-based Baby Powder product caused ovarian cancer.  In spite of these recent newsworthy outcomes, it is still far more common for major corporations to prevail against consumers.
The attorneys at Grewal Law and its personal injury division, Church Wyble, have experience handling cases against large corporations and other institutions.  If you or a loved one has been injured, please contact us for a confidential consultation.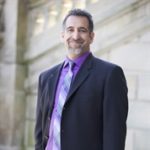 With more than 25 years of experience, Mick Grewal has the skills and knowledge to help his clients accomplish their goals, whether such pursuits involve sexual assualt advocacy, personal injury or medical malpractice matters. Founder and managing partner of Grewal Law, Mr. Grewal prides himself on providing full-service legal help to families in the greater area of Lansing, Michigan.