Virtually no one looks forward to a trip to the hospital, whether for a routine procedure or in response to a medical emergency. Some people hate the bright lighting and the general discomfort of the hospital setting. Others are put off by the sounds of machines beeping and the scent of sterilization efforts. For many people, however, the primary reason for wanting to avoid a trip to the hospital lies not in the environment itself, but in the risk of being subjected to medical errors while seeking treatment.
By one estimate, as many as 98,000 people each year will die as a result of medical errors in American hospitals. Other statistics place the death toll far higher. No matter which numbers one focuses on, there is no ability to deny that errors take place on a regular basis. Heading to the hospital is not always a trip that will end in improved health and wellness. Fortunately, there are some steps that can be taken to reduce the risk of falling victim to these types of errors.
Keep your doctors in the loop
One of the most important things that patient can do to reduce the risk of a medical error while in a hospital is to ensure that their doctors are provided with full, up-to-date information concerning the patient's health, any medications that are being taken and any known allergies. Include a detailed list of any herbal or homeopathic treatments, as well as vitamins and other types of supplementation. Having that information on hand can reduce the risk that the patient will receive a drug or treatment that can cause a negative interaction with an existing medication.
Choose your hospital carefully
In many cases, patients have a choice when it comes to where they will be treated. Certain hospitals are better equipped than others for various types of treatment. When possible, take the time to research the available options, and select a hospital that is best able to address your specific medical condition. Once in the hospital, don't be shy about requesting that each professional who provides care washes his or her hands prior to making any type of physical contact.
Be your own best advocate
Perhaps the best way to ensure a high standard of treatment is to take things into your own hands, and to act as your own advocate. At any time while receiving treatment, speak out if something seems off. Many medical errors are noted by the patient or his or her family at the time, but no one says anything because they do not want to challenge the authority of the medical team. Doctors and hospital staff are human; they make mistakes. If something seems out of the norm, it is important to speak up right away.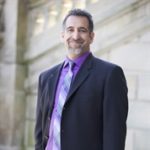 With more than 29 years of experience, Mick Grewal has the skills and knowledge to help his clients accomplish their goals, whether such pursuits involve sexual assualt advocacy, personal injury or medical malpractice matters. Founder and managing partner of Grewal Law, Mr. Grewal prides himself on providing full-service legal help to families in the greater area of Lansing, Michigan.