Sexual assault attorney Mick Grewal discusses sexual abuse allegations against former Clarenceville High School teacher Jason Debant, who is currently employed by North Farmington High School.
Recently, social media has been filled with stories of middle and high school teachers and coaches sexually abusing their students and athletes.  Sadly, between one-third and two-thirds of sexual assault victims are age 15 and younger.
Recently, survivors have been publicly sharing their stories of being sexually abused by high school teacher Jason Debant at Clarenceville High School, who taught choir and drama.  Debant reportedly bought students alcohol, said "disgusting" things to them, sent the students lewd pictures of himself, and molested them.  He reportedly began grooming some students – one of whom was age 14 at the time – by exchanging username and passwords with them on Snapchat, exchanging cell phone numbers with them, engaging in small talk with them, and giving these students compliments, such as telling them he can't believe that every boy in the school doesn't have a crush on them.
Debant would reportedly prey on students who were insecure and / or who were experiencing difficulties in their home lives.  One survivor stated that Debant would prey on students who were "mentally broken," such as those who had illnesses, poor family lives, and those who were bullied.  He reportedly told his victims he loved them and wanted a future with them.
One former student has publicly stated that Debant groomed her throughout high school.  She confided in him and he gave her special attention.  As this student approached graduation, the relationship became increasingly physical.  The student began going over to Debant's home, where he would abuse her and, on at least one occasion, not let her leave.  When this student turned 18, Debant allegedly raped her.
Dozens of former students of Debant's have also shared similar stories, including being sexually assaulted and harassed in Debant's home.  According to some of the students who were abused by Debant, he had a reputation at Clarenceville High School of engaging in inappropriate behavior with students.  Some students reportedly informed school officials of Debant's behavior.  The officials who were allegedly told of the abuse were Jennifer Westin (counselor), Troy Nelson (principal), and Alan Kantor (middle school principal).
School officials, including teachers, are mandatory reporters, which means that it is a crime if they fail to report the suspected abuse of minors.
Grewal Law has a record of success holding businesses and corporations accountable for sexual abuse.
Grewal Law represented a third of the plaintiffs in the MSU and Larry Nassar lawsuits, and the Grewal team was instrumental in obtaining the half a billion-dollar settlement from MSU. Currently, the award-winning lawyers at Grewal Law are fighting to hold USAG and USOC accountable for their roles in allowing Larry Nassar's sexual abuse to occur. Our attorneys at Grewal Law understand what it takes to prevail against sexual predators and the companies that allow their sexual misconduct to occur.
Please contact our firm's award-winning attorneys at (888) 211-5798 for a free consultation. We're available 24 hours a day, 7 days a week to help you.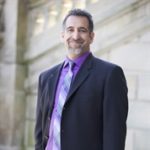 With more than 25 years of experience, Mick Grewal has the skills and knowledge to help his clients accomplish their goals, whether such pursuits involve sexual assualt advocacy, personal injury or medical malpractice matters. Founder and managing partner of Grewal Law, Mr. Grewal prides himself on providing full-service legal help to families in the greater area of Lansing, Michigan.