Another Michigan university is facing allegations of failing to respond to and even covering up reports of sexual violence on campus.  According to a lawsuit filed in federal court this week, filed on behalf of 11 women, officials at Eastern Michigan University attempted to dissuade survivors from pursuing claims against their assailants and conducted incomplete or shoddy investigations of the reported assaults.  The lawsuit contains claims against EMU's former Title IX Director Melody Werner, the EMU Police Department and Chief Robert Heighes, Deputy Chief Daniel Karrick, and several fraternity chapters.  Ms. Werner was Michigan State University's Office of Inclusion and Equity Director from November 2019 to October 2020.
EMU joins MSU and University of Michigan as a major Michigan university facing serious allegations of pervasive sexual violence.  The EMU complaint describes a campus culture in which rape and sexual assault is ignored or even tolerated.
Grewal Law represented a third of the plaintiffs in the MSU and Larry Nassar lawsuits, and the Grewal team was instrumental in obtaining the half a billion-dollar settlement from MSU. Currently, the award-winning lawyers at Grewal Law are fighting to hold USAG and USOC accountable for their roles in allowing Larry Nassar's sexual abuse to occur. In addition, Grewal Law attorneys are working to help hold University of Michigan accountable for allowing Dr. Robert Anderson to sexually abuse over 800 student-athletes, students, and other young people for decades.  The attorneys at Grewal Law understand what it takes to prevail against sexual predators and the companies that allow their sexual misconduct to occur.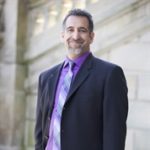 With more than 29 years of experience, Mick Grewal has the skills and knowledge to help his clients accomplish their goals, whether such pursuits involve sexual assualt advocacy, personal injury or medical malpractice matters. Founder and managing partner of Grewal Law, Mr. Grewal prides himself on providing full-service legal help to families in the greater area of Lansing, Michigan.