An arrest warrant has been issued for a former employee of St. Vincent's Children's Home, a Lansing charity aimed at providing shelter and services to children in need, especially those in foster care programs.
The former employee, 30-year-old Brett Donald Fellows, is alleged to have committed multiple sexual assaults against a 16-year-old girl who was placed at the Children's Home.  Authorities were tipped off by Child Protective Services on February 28.  According to reports, Fellows was fired the next day.  The Children's Home has been closed since May, with the charity claiming a shortage of workers.
Grewal Law will be following this case as it works its way through the judicial system.
Our firm is honored to represent survivors of sexual assault. Grewal Law represented a third of the first wave of plaintiffs in the MSU and Larry Nassar lawsuits, and the Grewal team was instrumental in obtaining the half a billion-dollar settlement from MSU. Currently, the award-winning lawyers at Grewal Law are fighting to hold USAG and USOC accountable for their roles in allowing sexual abuse of their participants to occur. In addition, Grewal Law attorneys are part of a nation-wide team of lawyers working to hold University of Michigan accountable for allowing Robert Anderson to sexually abuse over 800 student-athletes, students, and other young people for decades.  The attorneys at Grewal Law advocate for transparency, accountability, and justice for survivors.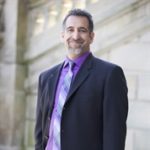 With more than 29 years of experience, Mick Grewal has the skills and knowledge to help his clients accomplish their goals, whether such pursuits involve sexual assualt advocacy, personal injury or medical malpractice matters. Founder and managing partner of Grewal Law, Mr. Grewal prides himself on providing full-service legal help to families in the greater area of Lansing, Michigan.