The Diocese of Lansing published a list of 17 clergy members who were found to have credible allegations of sexual abuse of a minor made against them.  As stated on the site, "Credible allegation" means it was determined one or more of the following exists:
With the assistance of the Diocesan Review Board, the Bishop of Lansing determined that the allegation was credible, i.e., that the allegation appeared to be true;
The accused admitted the allegation;
The allegation resulted in a criminal conviction;
The allegation resulted in the accused's removal from ministry or laicization; or
The allegation resulted in a civil settlement with either the accused or the Diocese.
Bishop Earl Boyea stated the  purpose of publishing this list was, "to encourage presently unknown victims to come forward; to help victims expose their abusers; and to assist victims in finding healing — it is also hoped that this information will assist all to ensure that such abuse never happens again".  It would seem as though the Catholic Church is providing accountability for actions of their clergy members by outing offending members.  But if the Catholic Church is really taking accountability for the years of horrific sexual abuse committed at the hands of its members, why are so many of its members fighting against legislation that would allow survivors of child sexual abuse to seek justice?
If the Catholic Church really wants to be accountable to these hundreds of sexual assault survivors, they should support the survivors in every way possible.  Instead, they bully lawmakers and align themselves with organizations like the Boy Scouts of America.  Although the Catholic Church makes a veiled attempt at appearing transparent by releasing names of priests found to have committed abuse, a new article published by the Associated Press details how lack of criminal or civil charges against perpetrators from the Catholic Church "reveal a sizeable gray area that state licensing boards and background check services are not designed to handle."  This means former priests who have sexually abused children are being moved to new communities, not monitored and able to seek new employment or live in these communities under the radar and without disclosure of their past abuse.  With communities left unaware of a clergy member's predatory past, the Catholic Church leaves other children vulnerable to be victimized.
Grewal Law, PLLC is here to tell the Catholic Church "Time's Up".  With big institutions like the Catholic Church fighting against statute reform, all survivors of sexual abuse should be empowered to fight back and speak up.  The attorneys at Grewal Law, PLLC understand how intimidating and frightening it is for a survivor of sexual abuse to share their story.  Let Grewal Law, PLLC be your voice and help you seek justice for the pain suffered at the hands of the Catholic Church.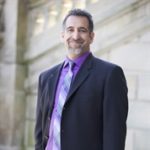 With more than 25 years of experience, Mick Grewal has the skills and knowledge to help his clients accomplish their goals, whether such pursuits involve sexual assualt advocacy, personal injury or medical malpractice matters. Founder and managing partner of Grewal Law, Mr. Grewal prides himself on providing full-service legal help to families in the greater area of Lansing, Michigan.