Since the 1980s, government officials have been aware of water contamination on U.S. Marine Corps Base Camp Lejeune in North Carolina. Those present on the base from 1953 to 1987 were exposed to contaminated water that they drank, bathed in, and cooked with. From this time over a million people that lived and worked on the base were exposed to the toxins in the water, specifically Trichloroethylene (TCE) and Perchloroethylene (PCE).
The United States Marine Corps discovered toxins in the water that included TCE, PCE, Benzene, and Vinyl Chloride in 1982 in two of the water treatment plants, Hadnot Point and Tarawa Terrace. It is documented that the water at Camp Lejeune contained up to 300 times the acceptable amount of toxins allowed in water.
Injuries Linked to Contaminated Water
Studies have linked the toxins present in Camp Lejeune's water to a variety of severe illnesses and several different kinds of cancer, including:
Leukemia

Bladder cancer

Kidney cancer

Kidney disease 

Liver cancer

Parkinson's disease

Cardiac birth defects

Non-Hodgkin Lymphoma 

Breast cancer 

Lung cancer 

Esophageal cancer
Possible Reasons for Contamination
The Tarawa Terrace water treatment plant supplied areas including, Tarawa Terrace family housing and Knox Trailer Park. It was reportedly contaminated by ABC One-Hour Cleaners dry cleaning companies and their methods of waste disposal. Hadnot Point supplied water to the Mainside Barracks and family housing at Hospital Point and Midway Park, and Paradise Point and Berkeley Manor. It was contaminated by leaks in underground storage tanks and various waste disposal sites and industrial spills. The wells were shut down in 1985, despite knowledge of toxins present in the water in 1982. 
Next Steps
Unfortunately, individuals who were exposed to the toxins on Camp Lejeune are unable to file a claim for their injuries at this stage. However, there is currently legislation that has been proposed by Congress in efforts to seek justice for those affected by the contamination. 
If enacted, the Camp Lejeune Justice Act of 2022 would make those who lived or worked on the base for 30 days or more between 1953 and 1987 eligible for financial compensation if they suffer from one of the various resulting medical issues.
Grewal's team of personal injury lawyers are ready to fight for you if this legislation is passed. If you believe that you may be entitled to financial compensation, call (888) 227-4770 or visit our website for a free and confidential consultation.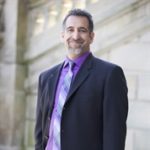 With more than 29 years of experience, Mick Grewal has the skills and knowledge to help his clients accomplish their goals, whether such pursuits involve sexual assualt advocacy, personal injury or medical malpractice matters. Founder and managing partner of Grewal Law, Mr. Grewal prides himself on providing full-service legal help to families in the greater area of Lansing, Michigan.