After multiple years of debate and significant pressure from the community, on September 7, 2017, Lansing City Council adopted an ordinance by a 5-3 vote to "opt into" Michigan's Medical Marihuana Facilities Licensing Act (commonly referred to as the "MMFLA"). The licensing process created by the MMFLA requires an applicant to receive approval from both the local and state level. The state will begin accepting applications for licenses on December 15, 2017. Under the MMFLA, a local city, township, or village must enact an ordinance to "opt into" the MMFLA before any businesses may legally operate in the municipality under the Act.
Now that Lansing has adopted an ordinance, businesses looking to stake their claim in Michigan's medical marihuana market can consider opening their business in Lansing. Lansing's 38-page ordinance creates a very detailed and complex regulatory scheme to navigate to obtain a license. Here are 5 quick takeaways from Lansing's ordinance:
All Existing Medical Marihuana Dispensaries Operating in Lansing Have Been Declared "Public Nuisances" and Could Be Shut Down or Denied a License
Section 1300.4 of the ordinance requires all medical marihuana facilities to have a license to remain in operation. Those without licenses have now been declared to be "public nuisances." All currently operating dispensaries are unlicensed, so they are subject to being shut down at any point in time.
In addition, currently operating dispensaries in the City of Lansing may be prohibited from seeking a license under the language of the ordinance. The ordinance grants the City Clerk the authority to deny an application for license to any business that has been considered a public nuisance. It's unclear whether currently operating dispensaries will stay open and risk their chances at getting a license.
It's also unclear as to whether the City of Lansing will begin actively shutting down currently operating dispensaries, now that they have been declared public nuisances. Medical marijuana patients who depend on Lansing's dispensaries for treatment of their ailments should consider creating a contingency plan to ensure that they have an uninterrupted supply in the event that dispensaries are shut down.
The Number of Dispensaries Has Been Capped at 25
Lansing have a maximum of 25 dispensaries under the ordinance. This amount represents a significant decrease from the present number operating in Lansing, which is estimated at 70 or more. Those looking to set up shop to open a dispensary in Lansing should be prepared to participate in a lottery process to obtain one of these coveted licenses.
Applicants Must Be Able to Show Net Worth of $100,000 and Provide Bank Statements
The City of Lansing is going to require applicants to "show them the money"—a lot of it, in fact. Applicants will have to demonstrate to the City of Lansing that they have a net worth in excess of $100,000 by providing bank statements and other documentation. It is unclear how business entities, such as LLCs or Corporations will be able to comply with this requirement, as the difficulties of medical marijuana businesses obtaining bank accounts has been well-documented across the country.
Lansing Wants to See Job Creation
The estimated number of jobs that a business is set to create is a factor in evaluating an application for a license. One factor in the application is the number of jobs that the business is expected to create and the pay for those jobs.
Safety First
Lansing's ordinance places considerable emphasis on patient safety. Dispensaries will be required to have a security guard working on the premises during all open hours or have an alternative security procedure approved by the City. Applicants will have to have plans in place to ensure testing of the marijuana for contaminants, molds, and pesticide. Marijuana products will have to labeled with specified warning labels regarding potency and proper use.
Moving Forward
Lansing's ordinance creates a great opportunity for entrepreneurs looking to get their foot into this emerging market. Moreover, studies have shown that medical marijuana has a significant impact in decreasing opioid abuse, which should also generate additional benefits for the Lansing community. However, the licensing process is going to be heavily regulated, and the demand for licenses is going to be high.  If you are interested in obtaining a license for a medical marijuana business or if you have questions, contact Grewal Law PLLC to speak to an experienced medical marijuana attorney.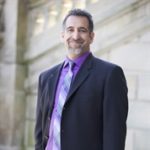 With more than 25 years of experience, Mick Grewal has the skills and knowledge to help his clients accomplish their goals, whether such pursuits involve sexual assualt advocacy, personal injury or medical malpractice matters. Founder and managing partner of Grewal Law, Mr. Grewal prides himself on providing full-service legal help to families in the greater area of Lansing, Michigan.