On March 27, 2020, President Trump signed the CARES Act. This act provides for individual states to contract with the federal government to provide an additional $600 to individuals receiving unemployment and expands who is eligible for unemployment. You can read more about the unemployment expansion and who is eligible under the CARES act here.
Governor Whitmer immediately entered into an agreement with the Federal government and began to update the Michigan unemployment system. Through these update, individuals who were previously unable to obtain unemployment can begin their application on Monday, April 13, 2020 at 8:00 am.
The Michigan Department of Labor has provided guidelines concerning when to apply. Per their request, individuals whose last name begins with A-L should apply Monday, Wednesday, and Friday. Individuals whose last name begins with M-Z should apply on Sunday, Tuesday, and Thursday. The Michigan Department of Labor recommends filing online for the quickest response time.
The Michigan Department of Labor has already provided two advisements. First, if you have already applied, and you were denied, do not reapply. They are reviewing denials given the new guidelines. Second, individuals have already begun receiving their $600 increase. If you do not see the increase, it will be coming.
If you have any questions concerning unemployment, the CARES act, or other issues related to your employment, please contact Tim P. Seeger and Grewal Law PLLC for assistance.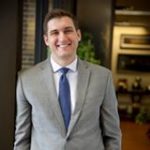 Tim represents clients in the areas of Employment Law, Administrative Law, Family Law, Contracts, Business Litigation, Personal Injury, and Probate Law. Tim maintains a strong desire to help those in need and spends the time necessary to provide honest legal guidance.