Congress just passed a Stimulus Package to inject around $2 trillion into the U.S. economy. President Trump is expected to sign it into effect later today.  In order to help you understand what it means for you, your family, and your business, my colleague Daniel Barnett and I will be presenting a number of blogs designed to break down the complicated politics, and outline exactly how the Stimulus affects you.  This blog explains the changes to unemployment, who is eligible for the increased unemployment, and how much you can receive.
General Unemployment Information
Unemployment is money provided by states to individuals who are terminated (with exceptions), laid off, or removed from work through no fault of their own. The sum paid, and the duration, vary state by state. Michigan currently provides a maximum allowance of $362 per week for twenty (20) weeks. Generally, the amount you receive is based upon your average income. Michigan, like most states, does not provide unemployment benefits to independent contractors or gig workers (i.e. Uber and Grubhub workers).
Expanded Eligibility
The  Coronavirus Aid, Relief and Economic Security (CARES) Act has expanded who is eligible for unemployment. Under the CARES act, the federal government has put together the Pandemic Unemployment Assistance. This assistance will provide unemployment payments to
Any individual who is not eligible for state unemployment.

This means independent contractors, free lancers, gig workers, those who do not meet the necessary hour/day work schedule, or someone who exhausted their unemployment in the past.

IF that individual self-certifies that they are able to work BUT, are unable to work due to one of the following reasons:

Individual is diagnosed with COVID-19;
Member of household diagnosed with COVID-19;
Individual is caring for family member/member of household who has been diagnosed with COVID-19;
Individual has to care for child due to school, or related facility, closures;
Individual cannot get to work due to quarantine;
Individual has been advised to self-quarantine;
Individual was to start a job and is unable to start due to COVID-19;
Individual is self-employed and/or seeking part-time work and would not otherwise qualify for unemployment;
Individual has become the bread winner due to death of spouse from COVID-19; or
Individual has to quit job due to threat of COVID-19;

This act does NOT include:

An individual who has the ability to telework for pay; NOR
An individual who has paid time off or sick leave available to them.
Those who qualify will receive half of the average amount paid per week in that state plus $600.00. The benefits are available to these individual for 39 weeks. So if the average weekly payment in Michigan is $300, an individual who qualifies under the Pandemic Unemployment Assistance will receive $750 per week (1/2 of 300 = 150 + 600 = $750 per week).
Expanded Benefits
In addition to expanding who is eligible, the CARES act also allows for a higher sum of weekly benefits. Under CARES, the federal government will provide an additional $600.00 per week, on top of what the state currently pays. In Michigan, this would mean you can receive a maximum of $962.00 per week in unemployment benefits if your job has been impacted by COVID-19.
CARES has also added an additional thirteen-weeks of eligibility to any state's period of eligibility. However, this cannot exceed 39 weeks.
Michigan unemployment currently lasts 20 weeks. However, under Governor Whitmer's executive order, Michigan has expanded unemployment to 26 weeks. With the CARES boost, Michiganders will be eligible for a full 39 weeks of unemployment.
Lastly, even if you are already receiving unemployment for issues that are not related to COVID-19, your eligibility will be increased by thirteen weeks, and your amount will increase by $600.00.
Michigan Unemployment
To find out more information concerning Michigan unemployment benefits please visits the Michigan Department of Labor and Opportunity FAQ's here.
Further, Michigan has already introduced their own executive order concerning Michigan unemployment benefits and expanded eligibility. You can read more about this Michigan Order here.
It is important to note that in order to receive the assistance described above States (including Michigan) must enter into an agreement with the Federal Government. However, the Federal Government will pay 100% of the funds paid by states to individuals once the agreement is entered.
Grewal Law is doing everything we can to boil this information down. We understand the 880 page act is hard to understand and comprehend. If you have any questions, please contact Tim Seeger at Tseeger@4grewal.com or Daniel Barnett at DBarnett@4grewal.com.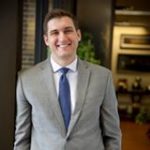 Tim represents clients in the areas of Employment Law, Administrative Law, Family Law, Contracts, Business Litigation, Personal Injury, and Probate Law. Tim maintains a strong desire to help those in need and spends the time necessary to provide honest legal guidance.