Michael K. Estes, a greater Lansing area doctor, and owner of Intessa Medical Marijuana Clinic in Okemos, MI, has been charged with one count of Criminal Sexual Conduct in the Third Degree and three counts of Criminal Sexual Conduct in the Fourth Degree.
Prosecutors filed the complaint on February 18, 2020. Estes was arraigned on February 21, 2020 in which he was released on bail.
Estes faces up to fifteen (15) years in prison for his actions and, if found guilty of any of the crimes alleged, he will have to register as a sex offender.
Criminal Sexual Conduct in the Third Degree (MCL 750.520d) alleges that an individual has engaged in sexual penetration of another person through force or coercion.
Criminal Sexual Conduct in the Fourth Degree (MCL 750.520e) alleges that sexual conduct occurred, but not penetration, through force, coercion, threat, or threat of retaliation.
Estes' next court appearance is set for February 27, 2020.
Estes also faces  civil liability for employment related claims concerning hostile work environment, quid pro quo sexual harassment, wrongful termination, civil assault/battery, invasion of privacy, and intentional infliction of emotional distress.
Sexual misconduct, sexual harassment, and sexual assault are serious issues plaguing the nation and common in many workplaces. If you or anyone you know has been affected by these heinous acts, in an employment situation or personal capacity, please contact Grewal Law PLLC for assistance.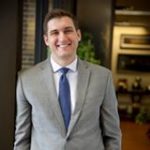 Tim represents clients in the areas of Employment Law, Administrative Law, Family Law, Contracts, Business Litigation, Personal Injury, and Probate Law. Tim maintains a strong desire to help those in need and spends the time necessary to provide honest legal guidance.