These are new and concerning times for many of Americans. We have seen the closures of schools and work-places resulting in many needing income and/or childcare. In order to help alleviate the stresses, Michigan has expanded coverage, and the amount one can receive, for unemployment benefit.
On March 16, 2020, Governor Gretchen Whitmer signed executive Order 2020-10 to temporarily expand eligibility for unemployment benefits. [1] This executive Order expands unemployment benefits in the following ways
Workers with unanticipated family care responsibility (child care due to school closures, or caring for an ill family member) are now eligible for unemployment benefits;
Workers who do not have access to Paid FMLA leave, Paid Time Off, or are Laid Off, are eligible for unemployment benefits;
First responders who become ill, or are quarantined, are eligible for unemployment benefits;
Available benefits will be increased from 20 weeks to 26 weeks;
The application eligibility period will be increase from 14 to 28 days;
In-person registration will be suspended;
Work-search requirements to maintain eligibility will be suspended if you are receiving benefits due to COVID-19.
Please find attached in the link below the Michigan Unemployment Insurance Agency Fact Sheet and forms for claiming unemployment benefits. [2]
In addition to the above, employers are also receiving benefits to help deal with the increase in unemployment claims. Under normal circumstances, an employer is charged a certain amount for each former employee who receives unemployment benefits. Under this temporary order, an employer, or employing unit, must not be charged for unemployment benefits if the employee becomes unemployed by an executive order requiring the employer to close or limit operations (i.e. restaurant closures).
If you have any questions regarding the effect of COVID-19 on your employment, how to obtain benefits, or general concerns about the workplace, please contact Tim Seeger at (616) 259-8463 with Grewal Law PLLC for assistance.
[1] https://www.michigan.gov/coronavirus/0,9753,7-406-98163-521770–,00.html
[2] https://www.michigan.gov/documents/uia/160_-_Claiming_UI_Benefit_In_Michigan_-_Jan2014_444213_7.pdf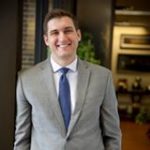 Tim represents clients in the areas of Employment Law, Administrative Law, Family Law, Contracts, Business Litigation, Personal Injury, and Probate Law. Tim maintains a strong desire to help those in need and spends the time necessary to provide honest legal guidance.