The Americans with Disabilities Act (ADA) has various changes to its requirements when a pandemic is declared. The United States Equal Employment Opportunity Commission has provided a breakdown of the ADA, how the ADA treats general disabilities, and the changes that occur under the ADA when a pandemic is ongoing. [1]
The ADA prohibits covered employers from discriminating against individuals with disabilities unless the individual poses a "direct threat" (i.e. significant risk of harm even with reasonable accommodation). However, the ADA requires reasonable accommodations to individuals during a pandemic, absent undue hardship to the employer.
The EEOC and ADA rely upon the CDC, state, and local agencies to determine when there is a pandemic. In doing so, the term "direct threat" is highly important. A "direct threat" is "a significant risk of substantial harm to the health or safety of the individual or others that cannot be eliminated or reduced by reasonable accommodation." If an individual with a disability poses a direct threat despite reasonable accommodation, he or she is not protected by the nondiscrimination provisions of the ADA.
Here is a brief summary of what employers can, and cannot do, during a pandemic.
What can an employer do during a pandemic?
Employers can ask an employee about symptoms of a cold or seasonal flu that is not likely to elicit information about a disability.

If pandemic influenza is like seasonal influenza or spring/summer 2009 H1N1, these inquiries are not disability-related. If pandemic influenza becomes severe, the inquiries, even if disability-related, are justified by a reasonable belief based on objective evidence that the severe form of pandemic influenza poses a direct threat.

An employer may make a disability related inquiry, and conduct medical exams, of individuals who have accepted a conditional offer employment and have not begun working.

However, the employer must show that ALL entering employees in the same job category are subject to the same inquires and examination.

The CDC states that employees who become ill with symptoms of influenza-like illness at work during a pandemic should leave the workplace.
If the CDC or state or local public health officials recommend that people who visit specified locations remain at home for several days until it is clear they do not have pandemic influenza symptoms, an employer may ask whether employees are returning from these locations, even if the travel was personal.
Employers may require employees to tele-work.
Employers may require employees to wash hands and use coughing/sneezing etiquette.
An employer may require employees to wear personal protective equipment during a pandemic.

However, where an employee with a disability needs a related reasonable accommodation under the ADA (e.g., non-latex gloves, or gowns designed for individuals who use wheelchairs), the employer should provide these, absent undue hardship.

An employer must continue providing reasonable accommodations to those who need them.

However, when an employer can demonstrate that a person with a disability poses a direct threat, even after reasonable accommodation, it can lawfully exclude him from employment or employment-related activities.

An employer may ask why an individual was absent from work.
What can't employers do during a pandemic (or otherwise)?
Employers cannot ask questions designed to elicit information about a disability. (i.e. "is your immune system compromised?");
Employers are prohibited from requiring medical exams unless they are job-related, consistent with job necessity;

In order to meet this standard the employer must show that either a.) an employee's ability to perform essential job functions will be impaired by a medical condition, or b.) An employee will pose a direct threat due to a medical condition.

Employers may measure employees' body temperature;
Making disability-related inquiries or requiring medical examinations of employees withoutsymptoms is prohibited by the ADA;
Employers cannot require all employees receive a vaccination given individual's health concerns in receiving a vaccination and religious/personal beliefs.
These are troubling times for many Americans. Employees, and Employers, are struggling to keep their doors open and abide by state and federal law. If you have any questions concerning ADA, Family Medical Leave, or the Michigan Persons with Disability Act, please contact Tim Seeger with Grewal Law PLLC at (616) 259-8463.
DISCLAIMER: Employers and Employees are also bound by requirements under the Family Medical Leave Act and the Michigan Persons with Disabilities Act. These may impose further restrictions not identified here. This list is not meant to be exhaustive of all legal requirements or construed as legal advice.
[1] https://www.eeoc.gov/policy/docs/guidance-inquiries.html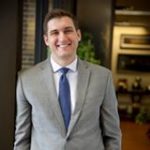 Tim represents clients in the areas of Employment Law, Administrative Law, Family Law, Contracts, Business Litigation, Personal Injury, and Probate Law. Tim maintains a strong desire to help those in need and spends the time necessary to provide honest legal guidance.