For folks in Michigan, this Saturday is the game of the year. Whether you bleed blue or green or fall somewhere in between, Saturday's Michigan vs. Michigan State football game in Ann Arbor is sure to draw a crowd of more than 100,000 fans. However, there's likely to be some anxiety for fans attending the game following Sunday's tragedy in Las Vegas. Here are some quick tips from experts, including Michael McDaniel former U.S. Deputy Assistant Secretary for Homeland Defense Strategy, to keep in mind to make sure that you have a safe and enjoyable time while you cheer on your team to victory.
Make note of the closest exits to your seats. After you get to your seats with your soft drinks and hot dog, take a few moments to scan the area for the nearest exits. If possible, check the stadium's website for a map before you even get to the venue. Once you get to your seats, make a plan as to which exit you and your friends or family will head to in the event of an emergency.
Sign up to get text alerts from the campus or venue. Many stadiums and college campuses have an emergency text alert system to quickly relay emergency warnings across the stadium or campus. The University of Michigan has such a system that you can sign up for.
If you decide to drink alcohol, do so in moderation. Everyone wants to have a good time at their tailgate and during the game, but alcohol impairs your judgment and your ability to react quickly to changing situations. If you do choose to drink, do so responsibly.
If you see something, say something. It's important to remain vigilant on game days. Report suspicious or unusual behavior to police or security personnel. Your call might stop a dangerous situation from ever happening.
Add local police department contact information to your cell phone contacts. While most of us carry smart phones these days, getting your smart phone to connect to the internet can be challenging at events with tens of thousands of people. Plan ahead and save local law enforcement and emergency contact information directly into your cell phone so that you can quickly make a call if necessary.
Cheer on your team to victory and get home safely!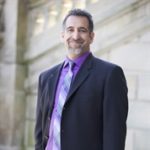 With more than 25 years of experience, Mick Grewal has the skills and knowledge to help his clients accomplish their goals, whether such pursuits involve sexual assualt advocacy, personal injury or medical malpractice matters. Founder and managing partner of Grewal Law, Mr. Grewal prides himself on providing full-service legal help to families in the greater area of Lansing, Michigan.