Continuing with our series, Steve from the Lombardi Law Firm posted on the Des Moines InjuryBoard today on semi-trucks and tractor-trailers. I will continue in that vein, attempting to enlighten Michiganders on interstate safety. Specifically, the next few days will focus on what "to beware of" while driving on the interstate.
As you can probably guess, a car can never win when in a collision with a semi-truck or tractor-trailer. As my cohort states, a semi in North America has three axles, 18 wheels, and can also have a double bottom. The specs of a semi are: 102 inches wide, 13.5 high and can weigh in at a whopping 80,000 pounds. A Ford Focus weights in at 2, 588 pounds. Even a heavier car can't hold a candle to a semi—even the F-150 that Steve drives only weighs 12,600 pounds. It isn't difficult to figure that no car or truck can withstand a crash with a semi. Needless to say, neither can the driver.
While driving on the various interstates in Michigan (North-to-South Interstates 69 and Interstate 75 and East-to-West Interstates 94 and 96, for those of you not from the Great Lakes State), you may have noticed the high speeds that many semis travel at. Factor in that many truck drivers are probably bored and souped-up on coffee to stay awake because they've driven too many hours straight, and you get a pretty angry and aggressive driver. This fact has become all too familiar for many Americans. So how do you deal with aggressive semis on the road? Avoid them is our best advice. Here are some specific steps to take to keep yourself safe on the interstate:
· Don't "hang out" on either side of trucks.
· Don't cut in front of semis or tractor-trailers.
· Always wear your seat belt.
· Don't drive aggressively yourself—you put yourself at risk with unsafe driving. Remember, it is difficult to maneuver a huge semi truck.
· Don't "squeeze play"—trying to cut in front of a semi while it is turning could "squeeze" you in between the curb and the semi, causing serious injury or death.
· Never drink and drive.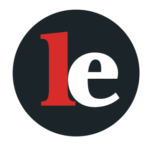 The Legal Examiner and our Affiliate Network strive to be the place you look to for news, context, and more, wherever your life intersects with the law.