Zantac, a common anti-heartburn medication whose generic version is ranitidine, has come under scrutiny for containing a probable human carcinogen (a cancer-causing agent).  Testing has shown the presence of the chemical NDMA, which could cause cancer based on laboratory results.  At this point, it appears the contamination with NDMA is not due to a manufacturing problem, but it is the result of the way the drug is formulated.  Companies have voluntarily recalled the product while further investigation is being conducted.
Grewal Law PLLC is investigating potential legal claims involving Zantac and ranitidine.  Please call our office at 517-393-3000 or send us an email for a free consultation.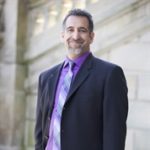 With more than 25 years of experience, Mick Grewal has the skills and knowledge to help his clients accomplish their goals, whether such pursuits involve sexual assualt advocacy, personal injury or medical malpractice matters. Founder and managing partner of Grewal Law, Mr. Grewal prides himself on providing full-service legal help to families in the greater area of Lansing, Michigan.