Sexual assault attorney Mick Grewal discusses the allegations against University of Southern California gynecologist George Tyndall
Last month, the Los Angeles police department launched an investigation into allegations of sexual assault committed by gynecologist George Tyndall, M.D., who was the only on-campus gynecologist for students at University of Southern California (USC).  The police are investigating more than 400 allegations, dating from 1990 – 2016.  During this time, Tyndall may have treated 10,000 or more women.  For many of the patients, their visit with Tyndall was the first time they had been evaluated and treated by a gynecologist.  Many students had no health insurance outside of what the university provided them; thus, Tyndall was the only option for gynecologic care.
Tyndall had been working for the university since 1989.  Although the university had been receiving complaints about Tyndall's assaultive behavior since 2000, it did not investigate the gynecologist until June of 2016, at which time a box containing photographs of the inside of women's vaginas and cervixes was found.  The school did not begin termination proceedings until 2017.
In addition to the police investigation, many women who were assaulted by Tyndall have filed suit against Tyndall and USC.  Tyndall has been accused of penetrating patients with his fingers and even his entire hand, prior to performing the speculum exam.  Often, Tyndall did not wear gloves prior to inserting his finger or fingers, nor did he explain to his patients what he was doing or why, according to his accusers.  In addition, it is alleged that Tyndall would perform inappropriate breast examinations, and he often examined his patients' entire bodies.
Not only has Tyndall been accused of assault involving physical examinations that are far outside the scope of what is the standard of practice for a gynecologic exam, but he has been accused of making remarks to patients that included comments about the shape of their bodies, as well as comments that were sexual in nature.  According to reports, he allegedly asked one patient if she knew how to orgasm, and he did this while his fingers were in her vagina.  He allegedly asked another patient if she wanted him to show her where her G-spot was.
These incidents left patients feeling disgusted, ashamed and abused, and many patients experienced a great deal of physical pain from the assaults, according to court documents.
Sadly, a female chaperone was usually in the room when Tyndall's assaultive behavior occurred, according to accusers.  Chaperones and patients had been reporting Tyndall's inappropriate behavior to USC officials for years, but no investigation was undertaken until June of 2016, when a chaperone reported the behavior to USC's rape crisis center.
This tragedy at USC has many parallels to the case against Larry Nassar and Michigan State University (MSU).  In both instances, university officials were informed that an on-staff physician was thought to be performing inappropriate – often invasive – procedures on women.  Proper investigations allegedly were not performed, and the physicians were allowed to continue practicing.
The sexual assault attorneys at Grewal Law / Church Wyble, P.C. have been fighting for the rights of victims for decades, and they have made it their mission to stop institutional involvement in sexual assault.  The attorneys at Grewal Law / Church Wyble, P.C. are currently representing over 100 Survivors of Larry Nassar's abuse and assault, and they understand what it takes to prevail against large universities and corporations.  Please contact the firm's experienced lawyers for information regarding sexual assault support groups, and / or for a free consultation.  The attorneys at Grewal Law / Church Wyble, P.C., are available 24 hours a day, 7 days a week.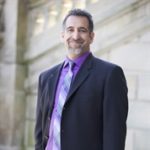 With more than 25 years of experience, Mick Grewal has the skills and knowledge to help his clients accomplish their goals. whether such pursuits involve personal injury and medical malpractice matters or even criminal charges. Founder and managing partner of Grewal Law, Mr. Grewal prides himself on providing full-service legal help to families in the geater area of Lansing, Michigan.