Mick Grewal discusses how U of M officials knew for decades that students were complaining about U of M physician Robert Anderson sexually assaulting them, and how these officials failed to report or investigate Anderson  – and actually moved Anderson to a new U of M post to try and cover up the abuse.
This article is based on items that the Washtenaw County Prosecutor's Office released in response to a Freedom of Information Act (FOIA) request.  Described below are just some of the many reports of abuse described in the pages of the FOIA documents.  The items received are based on a 2018 investigation into Dr. Robert Anderson.  In some places, there are links for additional information.
ATHLETIC DIRECTORS, COACH, BOARD OF INTERCOLLEGIATE ATHLETICS AND OTHERS WERE ALL AWARE OF ANDERSON'S INAPPROPRIATE STUDENT EXAMS IN 1975 / 1976 AND LATER – AND THEY DID NOTHING.
The first few pages of the FOIA pdf involve sexual abuse that occurred in the early 1970's, detailed by Detective Mark West, who interviewed the student and reviewed the documents related to the is incident.
In 1972, a 17 year-old University of Michigan wrestler – on a full-ride scholarship – saw Anderson for treatment of facial herpes.  At every visit and follow-up visit, Anderson did "penis, hernia and prostate checks" on him.  Since the wrestler was so young, he "didn't know what to make of it."  In 1974, during his junior year, the wrestler's elbow began dislocating, and he sought treatment from Anderson.  During these visits, Anderson again performed "penis, hernia and prostate checks" on the wrestler.  The wrestler did not like this and found it very strange.
Later, a football player who lived down the hall from the wrestler started telling the wrestler and his roommate about Dr. "Drop Your Drawers," and how he went in for a badly bruised shoulder and received a prostate exam.  The football player also mentioned similar incidents with other athletes.  The wrestler was shocked.
A few weeks after talking to the football player, the wrestler's roommate told him about a cross country runner who was sent by his coach to see Anderson.  At the visit, Anderson gave the runner a penis check and prostate exam, and asked the runner if he had any homosexual tendencies.
The wrestler didn't go back to Anderson, and he stopped getting his problematic elbow taped.  This resulted in him using his left elbow less, and his wrestling performance suffered.  That summer, Coach Bill Johannesen sent a letter to the wrestler and to the wrestler's high school coach, claiming that the wrestler had wasted his junior year.  The wrestler was furious.
He then sent a letter to coach Johannesen, in which he mentioned that he received inappropriate examinations by Anderson, and he referred to Anderson as "Dr. Drop Your Drawers."
The wrestler told West that he made "allegations against Dr. Anderson" in the letter.
After receiving this letter, Coach Johannesen took away the wrestler's full ride scholarship and removed him from the team.
The wrestler appealed to the athletic department for reinstatement.  Athletic Director Ben Canham had a copy of the letter the wrestler had sent to Johannesen and refused to reinstate the wrestler.  In one portion of the letter, the wrestler wrote the following: "Dr. Drop your pants Anderson says there is nothing wrong with me.  … Something was wrong with Dr. Anderson, regardless of what you are there for, he insists you 'drop your drawers and cough.'"
The wrestler hired a lawyer and appealed to the members of the Board of Intercollegiate Athletics.  All the board members had a copy of the wrestler's letter in which he made allegations against Anderson.  During a meeting with members of the Board, the wrestler told the members of similar stories that other student athletes had regarding treatment by Anderson.
The above-mentioned incidents regarding the wrestler were summarized in a letter that the wrestler sent U of M Athletic Director Warde Manueal on July 18, 2018, to "inform the University of Michigan Athletic Department about something that happened to me in the 1970's."
West interviewed Russell Miller, who was the athletic trainer while Anderson was the Team Physician with the Athletic Department at U of M (from 1980 – 2003, approximately).  Miller told West that he remembers athletes asking him, "He isn't going to be using 2 fingers is he?".
West also interviewed wrestling coach William Johannesen, who said that you may go to this doctor [Anderson] for a hurt elbow, and the first thing he would tell you tell you was to "take your pants down."  Johannesen recalled remembering laughing and joking about Anderson.
Multiple U of M officials were made aware of Anderson's inappropriate exams decades ago, and none of the officials took any steps to investigate Anderson, nor did they report Anderson to appropriate officials, which was (and is) the law – and the right thing to do.  U of M officials, including administrators, were aware of the potential sexual assault of a minor (the wrestler was 17 when he was first inappropriately touched by Anderson, according to his letters), and they did nothing.
Tom Easthope spoke to West about "firing" Anderson.  Easthope was the former Vice President of Student Life at U of M.  Student Health Services fell under the control of Student Life.  Easthope relayed that he was VP of Student Life and that he knew Anderson.  Easthope said that Anderson was director of Health Services during this time.  In response to West informing him that he was investigating inappropriate behavior involving Anderson, Easthope said, "I bet there are over 100 people that could be on that list."  Easthope told West that 40 – 50 years ago, a local activist approached him and told him that several people in the gay community had been assaulted by Anderson.  Easthope also told West that he had heard "stories" about Anderson.  Easthope decided to fire Anderson after talking to the activist, but he actually believes he let Anderson resign because it would mean Anderson would be gone the same day, according to what Anderson and his wife told West. Easthope also reported that he believes Anderson went into private practice after this.  At the end of his interview with Easthope, West informed him that Anderson had never left the university.
U OF M OFFICIALS HEARD ALLEGATIONS OF ANDERSON'S SEXUAL ABUSE OF STUDENTS AND THEY REASSIGNED HIM TO NEW POST – AND GAVE HIM ACCOLADES.
According to one of West's reports, Anderson was "demoted" from his position as the Director of Health Services to Senior Physician with Health Services.  This paperwork was processed on 1/15/1980.  According to Detective Ryan Cavanaugh's report, on the document related to this "demotion," the effective date was 1/14/1980, and the reason for leaving is noted as "D resuming former position." Cavanaugh noted the following: "Nowhere did it state he was fired and/or resigned as Easthope reported so vividly."
In viewing the FOIA documents related to Anderson's employment history with U of M, there is no indication of any disruption in his employment with the university, and there are no notes or any other documents in Anderson's file that indicate he was investigated for inappropriately touching students – or that any official put any notes in his file related to what students were saying about Anderson's inappropriate touching.  It appears as though the U of M administration reassigned Anderson in order to cover up the abuse.
In fact, in the U of M President's Report for 1979 – 1980, the following is documented:
The University Health Service staff wish to acknowledge the 11 years of leadership provided by Robert E. Anderson, M.D.
In January of 1980, Dr. Anderson resigned as Director of the University Health Service to devote more time to his clinical fields of urology/andrology and athletic medicine both here and in private practice.  During his tenure as Director, he energetically developed many programs  – his many contributions to health care are acknowledged at all levels of the University community. 
The University Health Service staff wish to thank Dr. Anderson for his years of leadership and to dedicate the Annual Report to him.
After Easthope was informed that Anderson was assaulting people – and then told Anderson to resign from his position, Anderson became Team Physician with the Athletic Department at U of M, going on to work with teams led by Bo Schembechler and Lloyd Carr.  Reports describe him as the athletic department's top physician.
Dr. Anna Davol, who temporarily replaced Anderson when he was moved from being Director of the University Health Service to being Team Physician told West that it was her understanding that Anderson left Health Services to be the full time team doctor with the U of M football team.
The activist mentioned earlier in this article (who told Easthope that Anderson was sexually assaulting students) told Cavanaugh that he was having a hard time remembering his conversation with Easthhope (from 1979), but he believed he had a 3-way conversation with Easthope and Easthope's boss, Henry Johnson.
West interviewed Johnson, who informed him that he did not remember Easthope ever telling him about problems with Anderson.
NUMEROUS U OF M PERSONNEL ADMIT TO INVESTIGATORS THAT THEY HEARD RUMORS THROUGHOUT THE YEARS ABOUT ANDERSON.  NOBODY REPORTED HIM.
Robert Ernst, M.D., who is the current Director of Health Services, told Detective West that he heard rumors throughout the years about Anderson, one being that Anderson performed more exams on males than necessary.  West asked Dr. Ernst if there would be a reason to conduct a prostate exam on a subject with an elbow problem or cold sore/herpes complaint and he did not know of any reason.  Dr. Ernst was a U of M student, starting in 1987, he did his residency at U of M in 1991, and he worked thereafter at U of M in various capacities.
A nurse practitioner who started working at U of M Health Services in 1980 told West that she had heard "rumors" about Anderson but "did not get involved in them."
Dr. Richard Weber, who worked at Health Services from 1980 – 1982, told West that he had "heard rumors" about Anderson.  Dr. Weber said that years after he left U of M, he heard rumors that Anderson had been "gay" and that he had had an "incident with a football player."  Weber further told West that the rumors seemed to be accurate due to experiences he had had with Anderson. Dr. Weber told West that he took over Anderson's practice in Flint when Anderson came to be U of M Health Services Director. Even though Anderson had started at U of M, he wasn't ready to give up his practice, so he worked at his Flint practice, a practice that was part of the McLaren Hospital System, on Wednesdays and Saturdays.  Dr. Weber told West that Anderson would perform cystoscopies on people during these times, which is a procedure in which a long tube with a camera is placed into the tip of the penis and up into the bladder.  Dr. Weber told West that he never saw a "general internist" complete this procedure in an office.
EXPERTS SAY THERE WAS NO REASON TO PERFORM PROSTATE AND TESTICLE EXAMS ON ATHLETES.
Cavanaugh interviewed Dr. Barbara Hoogenboom, EdD, PT, SCS, ATC, who is a professor at Grand Valley State University and has 30 years of sports medicine experience.  Dr. Hoogenboom told Cavanaugh that she has never seen a physician conduct a prostate and/or rectal exam on an athlete.  She stated that when performing hernia checks on male athletes, you would not have to manipulate the testicles or penis.
West interviewed Dr. Greg Landry who is a retired primary care and sports medicine physician who worked with football and hockey teams at a university.  When asked if prostate exams in athletic physicals were part of standard procedure in the 70's, and if there would be any reason to check the anus, he replied "absolutely not."  Dr. Landry also said that doing "hernia checks" was a low yield procedure, and that it would only be done if a patient complained of a groin pull, and that it was done mostly just to reassure the patients.
West asked Dr. Davol if there would be any reason to check a college age male for prostate troubles, or any other reason to check the rectum, and she said "no."
Dr. Thomas Clark, who worked with Anderson in the 1970's, told West that a rectum check would have been done to check for "tenderness or infection."  When asked if this was a common ailment for student athletes to have, Dr. Clark said, "No, it would not be common."
West interviewed Dr. Yeong Kwok, who had worked alongside Anderson for 2 – 3 years.  West told Dr. Kwok about an anonymous patient with a pituitary gland irregularity who had his penis grabbed like a "gear shifter" (and massaged), and had his rectum and prostate checked by Anderson –  as well as a head to toe check while lying naked on the exam table.  Dr. Kwok said that the only thing he would have examined on the patient would have been the testicles, and this would have been to look at the size since they can shrink form lack of hormones produced by the pituitary gland.  Dr. Kwok said there would have been no reason to grab the penis, or examine it with both hands / thumbs, and that there would have been no reason to do a foot to head touching exam on the legs and other body parts.
DETECTIVE WEST INTERVIEWED SEVERAL SURVIVORS OF ANDERSON'S ABUSE.
In 1976-1977 a U of M wrestler started receiving prostate exams from Anderson during regular sports physicals.  He said he felt abused after the first exam.  He said that as an 18 year old kid, you don't question things like that.  He reported that other wrestlers had similar experiences with Anderson.
In the late 1990's, a person was treated by Anderson for a possible tumor on his pituitary gland.  According to West, the victim told a deputy that Anderson had him lie down on the exam table "like a corpse," with no gown.  Anderson checked the patient's extremities without using gloves.  While the exam was being conducted, Anderson suddenly grabbed the patient's penis "like a gearshifter," which the deputy said was meant to mean that it was quick and rough.  The patient wanted to report this incident because he thought it would "validate" other victims of Anderson, according to the deputy.
In the late 1970's/ early 80's, the activist who informed Easthope that Anderson was assaulting patients also had his own experience with Anderson.  The activist told Cavanaugh that he went to Anderson for a routine physical whereby Anderson had him take down his pants and put his hands on the exam table.  Anderson then put his finger in the patient's anus "rather hard," and when the patient made a noise due to the pain, Anderson said, "I thought that YOU would have enjoyed that!"
West spoke with the person who wrote the essay "Anderson's Boys, My Michigan Me-Too Moment, 1971," Robert Julian Stone, who told West that Anderson took off his pants to show him how to examine his penis.  Anderson grabbed Stone's hand and put it on his (Anderson's) penis, and had him move it up and down until Anderson had an orgasm.
One woman told West that she saw Anderson for an employment-related work exam.  Anderson fondled her breasts and gave her a vaginal exam using just his hands (no medical equipment).  She felt weird after the exam, and her co-workers informed her that breast and vaginal exams were not part of the exam required for employment.  The woman went to the police when she heard this.
A COMPLAINT WAS FILED AGAINST ANDERSON IN 1994, YEARS BEFORE HE RETIRED FROM U OF M.
In 1994, a complaint against Anderson of sexual misconduct was filed with Michigan Licensing and Regulatory Affairs (LARA).  This complaint was closed in 1995.  Detective West spoke with the person who filed the complaint, who stated that sometime between 1973 and another date in the 1970's (redacted), Anderson "fondled his genitals" during an exam, and that "he fondled my genitals until fluid came out."  The victim told West that he was a young kid at the time and didn't know what to do.  The victim finally filed the complaint because "I couldn't live with myself."  West and the victim determined that the abuse had occurred at U of M Health Services on Fletcher Street.
IT WAS AGAINST THE LAW FOR U OF M OFFICIALS TO FAIL TO REPORT SUSPICIONS OF SEXUAL ABUSE OF MINORS.
Every state has laws that make it mandatory to report suspected child sexual abuse.  In Michigan, the Child Protection Law (722.623) makes it a crime for certain people to fail to report instances of suspected child abuse.  The list includes physicians, school administrators, law enforcement officers, school counselors or teachers, and people licensed to provide emergency medical care who have reasonable cause to suspect child abuse or child neglect. These people are required to immediately report the abuse via appropriate channels such as by contacting the Department of Health and Human Services' statewide centralized processing center for reporting suspected child abuse and neglect.  Michigan's law for reporting suspected child abuse is very similar to the federal law for reporting.
FILING A CIVIL LAWSUIT FOR SEXUAL ASSAULT
It is possible to file a civil suit against any individual, business or corporation that allowed Anderson's sexual abuse to occur. Since the University of Michigan knew of sexual misconduct allegations against Anderson and did not take steps to protect its students – or any potential patient of Anderson's – the University must be held accountable.
The nationally recognized sexual assault attorneys at Grewal Law have been fighting for the rights of victims for decades, and they have made it their mission to hold sexual abusers accountable – and to stop institutional involvement in sexual abuse. The Grewal team has unique experience in holding companies and corporations accountable for allowing sexual abuse to occur.
DEDICATED REPRESENTATION IN SEX ABUSE CLAIMS
Grewal Law represented a third of the plaintiffs in the MSU and Larry Nassar lawsuits, and the Grewal team was instrumental in obtaining the half a billion-dollar settlement from MSU. Currently, the award-winning lawyers at Grewal Law are fighting to hold USAG and USOC accountable for their roles in allowing Larry Nassar's sexual abuse to occur. Our attorneys at Grewal Law understand what it takes to prevail against sexual predators and the companies that allow their sexual misconduct to occur.
Please contact our firm's experienced attorneys at (888) 211-5798 for a free consultation. We're available 24 hours a day, 7 days a week to help you.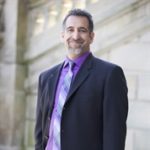 With more than 29 years of experience, Mick Grewal has the skills and knowledge to help his clients accomplish their goals, whether such pursuits involve sexual assualt advocacy, personal injury or medical malpractice matters. Founder and managing partner of Grewal Law, Mr. Grewal prides himself on providing full-service legal help to families in the greater area of Lansing, Michigan.