Computer Science professor Walter Lasecki will be resigning from his position at University of Michigan on August 30 following accusations of sexual assault.  U of M's campus paper, the Michigan Daily, detailed some of the allegations last month.  According to the report by the Michigan Daily, four graduate students shared similar complaints involving Lasecki making inappropriate statements and, in several cases, touching them inappropriately.  Lasecki, in statements to the Office of Institutional Equity, has denied wrongdoing.
University of Michigan is facing sharp criticism of its handling of sexual assault allegations.  At least six current and former professors and officials have faced accusations of sexual harassment or abuse in the last few years: Stephen Shipps, David Daniels, Douglas Trevor, Bruce Conforth, Martin Philbert, and Robert Anderson.  Investigations conducted by outside law firm WilmerHale concluded that U of M officials knew of misconduct in the Philbert and Anderson cases.
Our firm is honored to represent survivors of sexual assault. Grewal Law represented a third of the first wave of plaintiffs in the MSU and Larry Nassar lawsuits, and the Grewal team was instrumental in obtaining the half a billion-dollar settlement from MSU. Currently, the award-winning lawyers at Grewal Law are fighting to hold USAG and USOC accountable for their roles in allowing sexual abuse of their participants to occur. In addition, Grewal Law attorneys are part of a nation-wide team of lawyers working to hold University of Michigan accountable for allowing Robert Anderson to sexually abuse over 800 student-athletes, students, and other young people for decades.  The attorneys at Grewal Law advocate for transparency, accountability, and justice for survivors.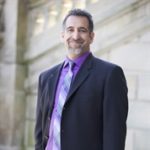 With more than 29 years of experience, Mick Grewal has the skills and knowledge to help his clients accomplish their goals, whether such pursuits involve sexual assualt advocacy, personal injury or medical malpractice matters. Founder and managing partner of Grewal Law, Mr. Grewal prides himself on providing full-service legal help to families in the greater area of Lansing, Michigan.