As survivors of child sex abuse continue speak out against the priests that attacked them, the Catholic Church continues to hide credible accused priests, allowing them to live, shop, walk, and freely roam communities throughout the US. But the communities the Catholic Church have chosen to set up these places of respite, where hundreds of priests die peacefully, without ever facing criminal charges, are carefully chosen.
One former monk says his main task while employed by the church was to cover up and displace child molesting priests. He says the communities which housed many priests were purposefully selected in states that have laws favorable to the Church, such as Missouri.
Advocates and survivors, such as those affiliated with SNAP, the Survivors Network of those Abused by Priests, have shared that states with short statute of limitations on child sex abuse, such as Michigan and Missouri, are also known to be "go-to" places the church sends its pedophile priests.
Missouri and Michigan join a growing list of states whose attorneys general have launched investigations into the Catholic Church and its cover up of child sexual abuse. The investigations are leading to arrests in Missouri and beyond. Some dioceses are not cooperating with these investigations, while others have released lists of "credibly accused priests," upon request of attorneys general offices.
The Catholic Church must hold pedophiliac priests accountable, honor survivors' pleas and law enforcement's demands to be transparent and share their lists of credibly accused. Ultimately, the Church must also compensate its victims to recognize and attempt to repay them for a lifetime of innocence lost.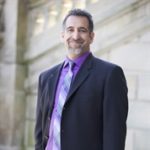 With more than 29 years of experience, Mick Grewal has the skills and knowledge to help his clients accomplish their goals, whether such pursuits involve sexual assualt advocacy, personal injury or medical malpractice matters. Founder and managing partner of Grewal Law, Mr. Grewal prides himself on providing full-service legal help to families in the greater area of Lansing, Michigan.