Michigan sexual assault attorney Mick Grewal discusses Spectrum Blodgett's negligence in allowing an X-ray tech to continue working with patients while under investigation for sexual assault.
Last summer, Spectrum Health Blodgett Hospital X-ray tech Francisco Muniz allegedly put his hand underneath a patient's hospital gown, on her underwear, and penetrated her, stating that it would make her feel better.  The alleged victim was in Spectrum's emergency room at the time of the assault, and she says that Muniz stopped assaulting her when she informed him that her friend would be back in the room soon.
Muniz was arrested for this alleged incident in February, and his charges include third degree criminal sexual conduct.
Another woman has come forward, alleging that Muniz sexually assaulted her earlier this year in Spectrum Blodgett's ER.  In addition, two other women have pressed charges against Muniz for sexual assault.
Mick Grewal and his team of sexual assault attorneys are currently representing one of the alleged victims of Muniz's sexual assault and are investigating how Spectrum Blodgett Hospital failed to protect its patients.  The team is looking into exactly what the hospital knew about Muniz's assaultive behavior and why he was allowed to work at the hospital for so long.
The lawyers at Grewal Law are very experienced in handling sexual assault and abuse cases.  Grewal Law represented over a third of the Survivors of Larry Nassar's sexual abuse, and the firm was instrumental in obtaining the half a billion-dollar settlement from MSU for the role the university played in the abuse.  The attorneys at Grewal Law are continuing to represent 111 Survivors of Nassar's abuse and are currently fighting to hold USAG accountable for its role in allowing the sexual abuse to occur.  In addition, the firm represents multiple Survivors who were abused by healthcare professionals throughout the state.
The sexual assault attorneys at Grewal Law, PLLC, have been fighting for the rights of victims for decades, and they have made it their mission to stop institutional involvement in sexual abuse.  Grewal Law understands what it takes to prevail against large universities, hospitals and corporations.  Please contact the firm's experienced lawyers for information regarding sexual assault support groups, and/or for a free consultation.  The sexual assault attorneys at Grewal Law are available 24 hours a day, 7 days a week to help you.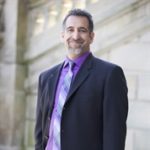 With more than 25 years of experience, Mick Grewal has the skills and knowledge to help his clients accomplish their goals, whether such pursuits involve sexual assualt advocacy, personal injury or medical malpractice matters. Founder and managing partner of Grewal Law, Mr. Grewal prides himself on providing full-service legal help to families in the greater area of Lansing, Michigan.