Sex trafficking attorney Mick Grewal discusses a major operation that caught 16 alleged internet child predators – and the need for parents to be vigilant about monitoring child internet use.
Earlier this month, sixteen adults, including a police officer, minister, bank manager, teacher and dental hygienist, were arrested after communicating with people they believed to be minors via social media sites – and trying to lure these "minors" into sexual activity.  These "minors" were actually undercover police officers.  The alleged child predators were charged with crimes that included luring, attempted sexual assault on a minor, attempted debauching morals of a child, and attempted criminal sexual contact.
This undercover operation was put into place by the New Jersey attorney general's office.  Attorney General Gurbir S. Grewal held a press conference yesterday to announce the sixteen arrests it made of the alleged child predators during "Operation Home Alone."  This Operation involved multiple agencies, including the Bergen County Prosecutor's Office, NJ State Police, Homeland Security, and ICAC Task Force.
The main part of "Operation Home Alone" entailed arresting most of the defendants when they showed up at a home where they allegedly thought they would find a minor – the minor they had been chatting with online.  What the defendants found, instead, were the undercover officers who were prepared to arrest them and seize any evidence.
"The 16 men we arrested allegedly used social media to stalk victims they believed were vulnerable children who could be sexually exploited. Fortunately, their victims were really undercover officers prepared to put them in handcuffs," stated AG Grewal.  "Parents need to know that the profiles of underage girls and boys we posted on social media to catch these offenders could easily have been profiles of their own children, who might also be targeted by predators on chat apps and popular gaming sites.  Our message to parents with Operation Home Alone is be on guard.  Our message to child predators is law enforcement is working overtime to find you and arrest you."
The social media platforms involved in Operation Home Alone include Kik, Skout, Grindr, Tinder, MeetMe, and Adam4Adam.
At the press conference, a New Jersey police officer emphasized that parents and guardians need to be vigilant when it comes to communicating with their children about social media websites, apps and gaming platforms, and that they need to protect their children from those who seek to victimize them.  AG Grewal told reporters that if children appear anxious or evasive when the topic of internet activities is raised, it may be a red flag.  He added that it is critical that parents talk to their kids about chat apps and social media to make them aware that they may encounter people who are not who they seem to be.
GREWAL LAW: FIGHTING TO STOP SEXUAL ABUSE & TO HELP SURVIVORS THROUGHOUT THE COUNTRY
Grewal Law is heavily involved in lobbying efforts to help put laws into place that will protect children from sexual predators.The staff at Grewal Law, PLLC, has undergone training with a specialist from the Wayne County Sexual Assault Forensic Examiner's Program.  The attorneys, medicolegal team and other Grewal Law staff members take the time to listen and show empathy and compassion to all callers who have survived sexual assault and abuse, including human trafficking.
Grewal Law represented one third of the survivors in the MSU and Larry Nassar lawsuits, and was instrumental in obtaining the half a billion dollar settlement from MSU. The attorneys at Grewal Law are currently fighting to hold USAG accountable for its role in allowing Larry Nassar's sexual abuse to occur, and Grewal Law is largely involved in helping over 100 Survivors in the case against USAG.  The firm's lawyers are available 24/7 to help anyone who has questions about sexual abuse and human trafficking lawsuits.
The sexual assault attorneys at Grewal Law have been fighting for the rights of victims for decades, and they have made it their mission to stop institutional involvement in sexual abuse.  The Grewal team understands what it takes to prevail against large corporations and institutions.  Please contact the firm's experienced lawyers for information regarding sexual assault support groups, and/or for a free consultation.  The lawyers at Grewal Law are available 24 hours a day, 7 days a week to help you.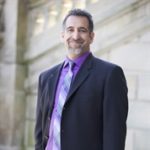 With more than 28 years of experience, Mick Grewal has the skills and knowledge to help his clients accomplish their goals, whether such pursuits involve sexual assualt advocacy, personal injury or medical malpractice matters. Founder and managing partner of Grewal Law, Mr. Grewal prides himself on providing full-service legal help to families in the greater area of Lansing, Michigan.