At least two patients of Sparrow doctor John Laurain have accused him of sexual assault.
In a little more than 2 years since the Indianapolis Star article that publicly leveled accusations of sexual abuse against Larry Nassar, our firm has assisted 111 brave survivors obtain compensation and healing, advocated to change Michigan's outdated and oppressive sexual assault laws, and worked tirelessly to prevent tragedies like this from happening again.  Although we have accomplished much, there is still much to do.
Numerous reports show doctors continue to be accused of molesting their patients.  On an almost daily basis, our firm is contacted by individuals who state their doctor has sexually assaulted them.
This week we were retained by two young adult men who state they were groped and groomed by Sparrow internal medicine doctor John Laurain. Based on their statements, Laurain may have given them false diagnoses to provide an excuse for continued treatment.  This matter has been reported to the regulatory board and will be reported to local law enforcement.  It is an honor and privilege to represent them to hold people in positions of authority accountable and to create awareness and change in our community.
Grewal Law, PLLC, is committed to stopping sexual abuse of vulnerable populations.  If you or a loved one has experienced sexual abuse, particularly in an institutional setting, please contact our experienced attorneys for a free consultation.  All inquiries are completely confidential.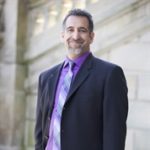 With more than 25 years of experience, Mick Grewal has the skills and knowledge to help his clients accomplish their goals. whether such pursuits involve personal injury and medical malpractice matters or even criminal charges. Founder and managing partner of Grewal Law, Mr. Grewal prides himself on providing full-service legal help to families in the geater area of Lansing, Michigan.