SEXUAL ASSAULT AWARENESS MONTH
Sexual assault attorney Mick Grewal discusses sex trafficking, the sale of pornographic dolls, and laws to protect women & children.
Last week, lawsuits were filed that allege that two young women were forced into prostitution as teenagers – and that three Philadelphia hotels profited from the sex trafficking of these children.  The plaintiffs allege that the hotels turned a blind eye towards this human trafficking while reaping profits from the use of their rooms.  According to the lawsuit, the plaintiffs were drugged and forced to have sex with hotel customers.  The plaintiffs were freed from being sex slaves when they were 15 and 16, after FBI and police raids.
On the day the lawsuit was filed, the plaintiffs' attorneys stated that "[t]he lawsuit filed today will seek to remedy the disregard of the degradation and humiliation of young women in order to pursue profit."  The hotels named in the suit are the Days Inn and Roosevelt Inn.  In 2017, a similar lawsuit was filed against Roosevelt Inn under Pennsylvania's 2014 human trafficking law.
In 2018, a report on human trafficking revealed that at least 9,000 massage businesses throughout the U.S. are suspected of being fronts for sex trafficking.   Deirdre Blackburn, who coordinates efforts against human trafficking for the Network of Victim Assistance (NOVA), said that victims are frequently moved through hotels and are usually young women addicted to drugs or juvenile runaways.  Blackburn warns that trafficking happens just as often in the suburbs.
In March, in the Michigan suburb of Madison Heights, there were two major arrests for sex trafficking at the Days Inn and the Rodeway Inn.  These hotels are off of Stephenson Highway, with easy access to interstates 275, 75, and 696.  Sex trafficking task forces say that human traffickers pick certain cities based on proximity to major highways, so that traffickers and their clients can get on and off freeways easily.
PEDOPHILES CAN EASILY ORDER PORNOGRAPHIC SEX DOLLS THAT LOOK LIKE CHILDREN
In a shocking article written a few days ago by Megan Fox, it was revealed that Amazon was selling child sex dolls for pedophiles.  In one picture on Amazon's site, you can see a female doll with an underdeveloped body with no breasts, and in another picture, the female doll looks like a teenager and is tied up with a bloody gag in its mouth.  It appears as though Amazon removed these child-like sex dolls from their website shortly after Fox's article was published, but the main seller of the dolls – along with other child sex doll sellers – are still selling these pornographic dolls online.
LAWS TO HELP STOP VIOLENCE AGAINST WOMEN AND CHILDREN  
Lawmakers in Florida have tried to stop the sale of dolls like these with a law called the CREEPER Act (Curbing Realistic Exploitative Electronic Pedophilic Robots Act).  This act was passed in by the U.S. Congress, but died at the Senate Judiciary Committee.  In Mid-March, a similar Florida law headed to the floor for a vote.  Critics of the bill claim that men use these dolls to avoid molesting children; however, there is no evidence that this actually works.  In the UK, researchers found that people who buy these dolls are likely to have child pornography in their possession, and this type of pornography is unquestionably harmful to children.
Lawmakers need to get serious about stopping violence against children and women.  In recent years, fortunately, law enforcement officials have been changing their approach to sex trafficking.  Instead of doing undercover "prostitution" stings, they are doing more victim-centered, offender-focused investigations that target the organized criminal enterprises, and they are working to provide the victims of sex trafficking with the resources they need so they can start recovering and healing.  In 2003, Washington was the first state to criminalize human trafficking.  Since then, every state has established criminal penalties for traffickers seeking to profit from sexual servitude.  Hopefully, robust laws will be passed that will criminalize the sale of child-like sex dolls.
HELP FOR SEXUAL ABUSE SURVIVORS
The staff at Grewal Law, PLLC, has undergone training with a specialist from the Wayne County Sexual Assault Forensic Examiner's Program.  The attorneys, medicolegal team and other Grewal Law staff members take the time to listen and show empathy and compassion to all callers who have survived sexual assault and abuse, including human trafficking.
The sexual assault attorneys at Grewal Law have been fighting for the rights of victims for decades, and they have made it their mission to stop institutional involvement in sexual abuse.  Grewal Law represented one third of the survivors in the MSU and Larry Nassar lawsuits, and was instrumental in obtaining the $500 million settlement.  The award-winning lawyers at Grewal Law are currently fighting to hold USAG accountable for its role in allowing Larry Nassar's sexual abuse to occur. Grewal Law is largely involved in helping over 100 Survivors in the case against USAG, and Grewal Law attorneys are available 24/7 to help anyone who has questions about this lawsuit.
The sexual assault attorneys at Grewal Law understand what it takes to prevail against corporations and large business entities.  Please contact the firm's experienced lawyers for information
regarding sexual assault support groups, and/or for a free consultation.  The lawyers at Grewal Law are available 24 hours a day, 7 days a week to help you.
April is sexual assault awareness month.  Click here for information and resources.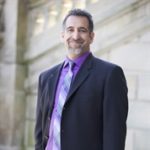 With more than 25 years of experience, Mick Grewal has the skills and knowledge to help his clients accomplish their goals, whether such pursuits involve sexual assualt advocacy, personal injury or medical malpractice matters. Founder and managing partner of Grewal Law, Mr. Grewal prides himself on providing full-service legal help to families in the greater area of Lansing, Michigan.