People voiced suspicions of child sexual abuse for decades, but the FBI, police, IHS, and hospital CEOs and staff failed to have the doctor removed from practice.
Indian Health Services (IHS) is the federal agency in charge of providing healthcare to Native Americans.  For many Indians, this is the only healthcare service they have.  It has been reported that over the course of more than two decades, IHS officials were aware that pediatrician Stanley Patrick Weber was most likely (or actually) a pedophile.  Yet, instead of removing him from practice, IHS officials simply transferred him; he was transferred from reservation to reservation.   In addition, almost all IHS officials and staff failed to report Weber to proper authorities so he could be investigated.  Weber was thus allowed to prey on some of the poorest and most vulnerable children in the country for decades.
Weber went to work for IHS immediately following completion of his residency program, in the late 1980s.  In 1992, Weber was working at the Blackfeet reservation in Browning, Montana, and IHS staff and community members were immediately suspicious of his behavior.  According to reports, in 1995, a young boy spent the night at Weber's house.  The boy's family found out about this, and one of the boy's family members allegedly beat up Weber.  When news of this reached the IHS hospital, Weber was asked to leave.  He was not investigated, nor was he barred from working for IHS.  No alerts were sent to other hospitals, and Weber was not reported to any medical boards or agencies.  Instead, Weber was transferred to another IHS hospital in one of the most poverty stricken areas in the nation, the Pine Ridge IHS hospital in South Dakota, where he sexually abused boys for over two decades.
IHS staff and others in Browning and Pine Ridge recently told reporters about the alarming behavior they had noticed (and discussed amongst themselves) about Weber when they worked with him.  IHS physicians noticed that Weber had no interest in treating babies, toddlers and females, and that Weber would "cherry pick" his patients: they were pubescent or pre-pubescent boys who were muscular and of normal weight or skinny.  One IHS physician was alarmed that Weber wanted a list that the hospital kept of at-risk boys, and that Weber wanted to treat these boys.  IHS nurses were emphatic that Weber wanted to treat only boys, and they noticed that he would evaluate the boys in exam rooms that were the furthest from the nurses' station.  Weber had a couch in his hospital office, and he set up a clinic to treat patients in the evenings.  Boys were continuously coming and going from Weber's home.
One night, some boys who had allegedly been sexually assaulted by Weber decided to get revenge on him and beat him up.  The CEO of Pine Ridge IHS hospital saw Weber in the ER that night, his head severely beaten, his face bloody.  Weber refused to answer the CEO's questions, and Weber refused to talk to law enforcement.  This made the CEO suspicious, but the only action the CEO took was to ask for permission (from the regional IHS office) to contact law enforcement.  When the CEO never heard back from the regional office, he simply decided not to contact authorities – or take steps to initiate any kind of investigation.  Another CEO of Pine Ridge IHS hospital was informed of Weber's suspicious behavior by an anonymous tip from one of Weber's colleagues.  This CEO also failed to report Weber to authorities or do any investigation, and in fact, she was given a $5,000 gift from Weber.
Weber allegedly continued to sexually assault young boys, and his assaultive behavior included molesting an 11 year-old and an 8 year-old on the exam table.  The 8 year-old reported that Weber first inserted a finger into his anus, and then used 2 fingers at the next visit and, later, penetrated him with his penis.
Indeed, during his career, Weber allegedly preyed on the most vulnerable boys, inviting them over to his home, where they could play video games, have pizza and soda, receive gifts of clothes and money, and be given alcohol and prescription pain medications such as opioids.  It has been reported that many of the boys that hung out at Weber's house had nowhere else to go – some were runaways.  The sexual abuse allegedly included oral and anal sexual acts.  Investigative reporters have spoken with a few of the survivors of this abuse who, sadly, became very troubled adults with criminal records.
Although most people who suspected Weber of being a pedophile failed to report him to appropriate agencies and authorities, there were a couple of times that Weber actually was reported.  Sadly, the FBI and local police who claimed they looked into allegations of sexual abuse stated that they failed to find any "hard evidence" of abuse and thus, no charges were filed against Weber.
Often, in sexual abuse cases, there is no "hard evidence" for a number of reasons, including the fact that survivors of sexual abuse often don't come forward until much later, when there is little or no evidence of abuse.
This is a tragic story whereby Weber's alleged predatory behavior most likely could have been prevented if the people who suspected him of being a pedophile had informed authorities.  In fact, most of the aforementioned people who suspected Weber of abusing children were required by law to report him to authorities.  Mandatory reporters must report any suspected child abuse to appropriate authorities / agencies, such as the Department of Health and Human Services' statewide centralized processing center for reports of suspected child abuse and neglect.  Physicians, nurses, psychologists, school administrators, law enforcement officers, school counselors and teachers, and people licensed to provide emergency medical care are considered mandatory reporters in most states.
Another important lesson form this case of serial sexual abuse on Indian reservations is that agencies must not be allowed to police themselves.  This tragedy is similar to the Catholic Church sexual abuse cases whereby members of the Catholic hierarchy covered up sexual abuse allegations and moved abusive priests to other parishes, where the abuse continued.
This case is also similar to the case of sexual predator Larry Nassar.  Nassar was employed by MSU, and about two decades before Nassar was charged for sexually abusing females, an MSU official – the head gymnastics coach – was allegedly told by a gymnast that Nassar was sexually abusing her.  The Coach failed to report Nassar to any authorities, and instead, used Nassar's name to continue to recruit gymnasts.  Furthermore, years later when MSU decided to internally investigate allegations that Nassar was sexually abusing females, the investigation was done internally, by Nassar's colleagues and friends, and MSU determined that Nassar was not a sexual predator.  He was allowed to keep treating patients, and his sexual abuse continued.
The team at Grewal Law has unique experience in handling sexual assault claims.  Mick Grewal and his staff of dedicated attorneys represent 111 of the 333 plaintiff-survivors in lawsuits filed against Michigan State University, Larry Nassar, USAG and others.  Grewal Law was instrumental in reaching the $500,000,000 settlement with MSU.  If you or a loved one has experienced sexual assault, we may be able to help.  For a free and confidential consultation, call 1-888-227-4770, email Mick Grewal at mgrewal@4grewal.com, or visit www.4grewallaw.com.  The attorneys at Grewal Law are available 24/7 to help you.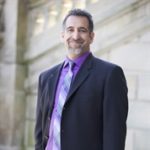 With more than 25 years of experience, Mick Grewal has the skills and knowledge to help his clients accomplish their goals. whether such pursuits involve personal injury and medical malpractice matters or even criminal charges. Founder and managing partner of Grewal Law, Mr. Grewal prides himself on providing full-service legal help to families in the geater area of Lansing, Michigan.