With settlement negotiations having failed, the civil lawsuits filed on behalf of more than 140 girls and young women are set to proceed.  Judge Quist of the Western District of Michigan will likely set a Rule 16 Scheduling Conference that will establish guidelines for formal discovery, which is the exchange of information among the parties.
Michigan State University has asked that "individuals who have complaints about Nassar, or information relevant to the investigations, [] contact MSU Police."  As lawyers representing 38 survivors in this litigation, we are now renewing our request for assistance in obtaining evidence and information related to Nassar's conduct and MSU's response or lack thereof.
The claims involve questions of who knew what, when, and what was done about it.  Attorney Patrick Fitzgerald, who now represents MSU, has said no report exists from an internal probe he conducted.  MSU spokesperson Jason Cody has stated that the FBI and MSU Police conducted a joint investigation, the results of which were sent to the US Attorney for the Western District of Michigan.  MSU has further claimed "no MSU official believed that Nassar committed sexual abuse prior to newspaper reports in late summer 2016."  Documents obtained through a FOIA request reveal that William Strampel, Dean of the College of Osteopathic medicine, referenced a "procedure which caused [a] patient emotional distress because of her interpretation" in an email dated July 30, 2014.  The contents and accuracy of these statements, as well as the identities of those individuals interviewed by MSU, the FBI, and Mr. Fitzgerald, will be issues in the civil trial.  To our knowledge, none of our clients were interviewed for the joint investigation.
Several public figures, including Michigan House Speaker Tom Leonard, former US Attorney Pat Miles, and gubernatorial candidate Gretchen Whitmer, have called for a thorough independent probe of the University.
Nassar has pleaded guilty to a number of state and federal criminal charges.  He has been sentenced to 60 years on the federal charges and is awaiting sentencing on the state charges.  He has not raised any defenses on his own behalf in the civil suits, which contain allegations spanning over 20 years and involving not just MSU, but Twistars and USA Gymnastics.  We believe many people know of the facts and circumstances surrounding what occurred and how Nassar obtained access to children for two decades.  If you would like to informally talk, please reach out. Help these girls and women find justice.  Spartans will….what?  According to the administration they will NOT do an investigation. What will all the other Spartans do?  Spartans who want the truth, share your stories.
Please contact us at 888.227.4770 if you possess or know of any evidence or information that may be relevant to the claims made in the civil suit.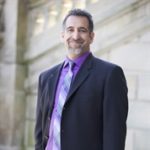 With more than 28 years of experience, Mick Grewal has the skills and knowledge to help his clients accomplish their goals, whether such pursuits involve sexual assualt advocacy, personal injury or medical malpractice matters. Founder and managing partner of Grewal Law, Mr. Grewal prides himself on providing full-service legal help to families in the greater area of Lansing, Michigan.