Sexual assault attorney Mick Grewal discusses sexual abuse in Michigan Catholic churches and what Michigan officials are doing about it.
Earlier this month, I wrote about the global crisis of sexual abuse in the Catholic Church.  This crisis is now in our back yard.  Archbishop John Nienstedt – listed as one of the Catholic Church's top 5 offenders in the world who most deserves to be expelled from priesthood – is now living in Michigan after being forced to leave the archdiocese he ran in Minnesota.  Nienstedt had to resign after the church he ran became bankrupt due to a legal settlement it had to pay because of its cover-up of sexual predator priests.
There are numerous allegations against Nienstedt that include sexually assaulting young boys and covering up suspected clergy sexual abuse.  The reason watchdog group Bishop Accountability wants Nienstedt removed is because he has a long history of protecting priests who are sexual predators.
Here in Michigan, Nienstedt was appointed pastor in White Lake Township in the 1980s, and in 1988, he became rector at Sacred Heart.  During his time there, he covered up a subculture of sexual abuse, and in the early 1990s, half the seminarians wrote the archdiocese a letter, asking that Nienstedt be removed.  It was agreed that Nienstedt would take a sabbatical, but he was allowed to continue his clergy duties and was appointed pastor at Shrine of the Little Flower in Royal Oak.  Nienstedt was then made an auxiliary bishop (1996), and for 5 years, he served as director of the archdiocese's "medical moral committee."  During the mid-1990s – 2000, Nienstedt carried the title of "assistant professor of moral theology" at Sacred Heart.
In 2001, Nienstedt was suddenly transferred to Minnesota to run a diocese, and in 2007, he was assigned to direct the archdiocese of St. Paul and Minneapolis – and this is where his most notorious role in a child sexual abuse scandal occurred.  Anne Doyle of Bishop Accountability stated that here, Nienstedt "covered up for egregious offenders."  Furthermore, as a director of the archdiocese, Nienstedt was involved in making special cash payments to perpetrator priests, according to a Minnesota public radio investigation.  When one of his priests was charged with molesting numerous children, Nienstedt asked the judge to dismiss the charges due to statute of limitations problems, and he also asked the judge to have the alleged victim pay $64,000.00 in legal costs.
It was 2015 when Nienstedt was forced to leave his Minnesota post with the archdiocese because he had played a large role in covering up clergy sexual abuse, and because the archdiocese filed for bankruptcy.  In addition, Nienstedt has been banned from exercising public ministry in Minnesota until allegations surrounding him are resolved.
Nienstedt has been accused of inappropriately touching a boy's buttocks; inviting a Sacred Heart seminarian on a weekend ski trip and then expelling the young man when he refused the invitation; touching another boy's buttocks and then threatening him so he wouldn't tell anyone; exposing himself to 2 minors in his hotel room; and covering up sexual abuse charges against a priest who is said to be Nienstedt's lover.
None of the accusations against Nienstedt have been resolved, and Nienstedt began working in Michigan a few years ago.  In 2016, he helped officiate at a parish in Battle Creek until parishioners discovered his history of being accused of sexually assaulting boys and of covering up clergy sexual abuse.  When these parishioners protested, Nienstedt fled to California.  He was forced to leave his job with the Napa Institute in California, and he is now back in Michigan – within blocks of schools and playgrounds.  Nienstedt has never been punished by the Vatican and, in fact, still carries the title "bishop emeritus."
MICHIGAN CATHOLIC OFFICIALS IN THE NEWS
In the last few years, many high-ranking Catholic officials have made headlines.  In 2015 and 2016, former priest James Rapp was charged with sexually assaulting several boys.  Rapp had been a priest, teacher and wrestling coach at a Michigan catholic school, and he was accused of molesting boys from August 1, 1981 – February 28, 1986.
In the spring of 2018, Father Robert Deland, a priest in the Catholic Diocese of Saginaw, was arrested at least twice on sexual assault charges – as well as on four other charges.  In his first trial this month, he was found not guilty for sexually assaulting 2 male teens.  This was the first of 3 trials.
Father DeLand's bishop, Joseph Cistone, did not cooperate with law enforcement's initial investigation of Father Deland, which led to the police raiding the bishop's home – and the offices and rectory of the Diocese of Saginaw.  In fact, Bishop Cistone has a history of protecting the Catholic Church, and he was condemned in a grand jury report for being involved in a cover up of sexual predator priests.
In April of 2018, Father Frank M. Lenz was removed from public ministry after he was accused of sexual misconduct with a minor dating back to the 1970s.   Father Lenz is a member of the Catholic Diocese of Marquette, and in September of 2018, the Marquette prosecutor's office declined to issue criminal charges.
UNCOVERING SEXUAL ABUSE IN THE CATHOLIC CHURCH
Michigan's new attorney general, Dana Nessel, is investigating the Catholic Church.  It is suspected that her investigation into the Catholic Church will reveal over a thousand victims.  The investigation could take over 2 years.  Nessel has stated that she is not going wait for the Catholic Church to turn over the documents themselves, as other states did.
Many investigations into Michigan Catholic dioceses were initiated last year.  In October, over 70 police officers, special agents and other officials obtained search warrants and simultaneously raided 7 Catholic Dioceses.  They removed everything they could find related to possible sexual abuse by clergy who worked in Michigan from the 1950s – present.
THE CATHOLIC CHURCH LOBBIED TO PREVENT BILLS TARGETED AT HELPING SURVIVORS OF SEXUAL ABUSE.
Last spring, instead of fully supporting a package of bills to help sexual abuse survivors file claims against their abusers (and to help stop sexual abuse), the Catholic church put out a statement saying that it was "concerned" about the bills.  The 2018 bills incited by the Larry Nassar sexual assault cases resulted in the Michigan Catholic church's lobbying arm stating that it was concerned with the part of the bill that would retroactively lengthen the time limit for survivors of childhood sexual abuse to file lawsuits.
 A NEW DIRECTION FOR MICHIGAN
Indeed, the Catholic Church's actions and public statements regarding the sexual abuse of minors by clergy has been wholly lacking.  However, there are some reasons to feel optimistically about the ability to hold sexual abusers accountable.  The aforementioned bills became law last summer after Survivors of Larry Nassar's sexual abuse lobbied Michigan senators and representatives.  AG Nessel and officials throughout Michigan have shown that they are serious about being proactive and fully investigating sexual abuse allegations.  On the first page of the AG's website there are links people can click to submit information about sexual abuse in the Catholic Church and sexual abuse at Michigan State University.
HELP FOR SEXUAL ABUSE SURVIVORS
The staff at Grewal Law, PLLC, has undergone training with a specialist from the Wayne County Sexual Assault Forensic Examiner's Program.  The attorneys, medicolegal team and other Grewal Law staff members take the time to listen and show empathy and compassion to all callers who have survived sexual assault and abuse, including human trafficking.
The sexual assault attorneys at Grewal Law have been fighting for the rights of victims for decades, and they have made it their mission to stop institutional involvement in sexual abuse.  They have experience holding Catholic priests accountable for abuse.
Grewal Law represented one third of the survivors in the MSU and Larry Nassar lawsuits, and was instrumental in obtaining the $500 million settlement.  The attorneys at Grewal Law are currently fighting to hold USAG accountable for its role in allowing Larry Nassar's sexual abuse to occur. Grewal Law is largely involved in helping over 100 Survivors in the case against USAG, and Grewal Law attorneys are available 24/7 to help anyone who has questions about this lawsuit.
The sexual assault attorneys at Grewal Law understand what it takes to prevail against large universities and corporations.  Please contact the firm's experienced lawyers for information regarding sexual assault support groups, and/or for a free consultation.  The sexual assault attorneys at Grewal Law are available 24 hours a day, 7 days a week to help you.
RESOURCES FOR SEXUAL ASSAULT & ABUSE SURVIVORS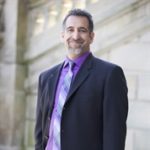 With more than 25 years of experience, Mick Grewal has the skills and knowledge to help his clients accomplish their goals, whether such pursuits involve sexual assualt advocacy, personal injury or medical malpractice matters. Founder and managing partner of Grewal Law, Mr. Grewal prides himself on providing full-service legal help to families in the greater area of Lansing, Michigan.