Seven year-old biracial girl doesn't understand what is wrong with her hair & doesn't want to go back to school after a school employee cut her hair without her parents' permission.
The country is outraged after learning that seven year-old Jurnee Hoffmeyer received a haircut first from a fellow student and then
from a school official who works in the library. Jurnee's teacher was aware that the library employee was going to cut Jurnee's hair, but she did not notify Jurnee's parents. Nobody sought permission from the Hoffmeyers before cutting Jurnee's hair.
On March 24, 2 – 3 inches were cut off of one side of Jurnee's hair by a classmate while on the schoolbus. That evening, Jurnee's parents took her to a hair salon so her hair could be evened out. The stylist gave Jurnee an assymetrical haircut so that the uneven lengths of hair would be less obvious. The Hoffmeyers complained to the principal about the incident.
Two days later, a school librarian cut Jurnee's hair. The Hoffmeyers were very upset. They later discovered that a teacher had been aware that the employee was going to cut Jurnee's hair. Mr. Hoffmeyer spoke with an assistant at the school who apologized for the haircut and advised him that the principal was out for spring break.
On April 5th, Mr. Hoffmeyer was informed by the school's principal that the librarian would receive marks on her report, but that was the only thing he had authority to do. Shortly after this conversation, Mr. Hoffmeyer received a call from the superintendent, who offered to mail an apology card to Jurnee.
"An apology card to a 7 year old who is humiliated and has to be around her classmates like this?" Mr. Hoffmeyer asked.
Jurnee is biracial: her mother is white and her father is both black and white. Mr. Hoffmeyer told reporters that the librarian and student who cut Jurnee's hair were both white and that he is trying hard not to make the situation about race. Mr. Hoffmeyer told the press that it is "hard to come to any decision when you don't know why it was done."
The National Parents' Union, which is working with the Hoffmeyers, made the following statement: "We do not find placing blame on Jurnee Hoffmeyer is the best way to offer remorse and accountability. If this nation is serious about combating and eradicating systemic racism, the way we protect our children from it will be the greatest determining factor."
Mr. Hoffmeyer told the press that Jurnee does not want to go to school and has been scheduled to undergo counseling. "She doesn't understand what is wrong with her hair," he said.
Parents from around the country have been offering support to Jurnee and her parents, both in the press and in front of the school board. They feel that nobody has the right to touch a child without the child's permission. Parents also feel that the haircutting incidents have made Jurnee feel self-conscious and confused.
"We are asking for a formal apology to the Hoffmeyer family for violating their rights and cutting Jurnee's hair without parental advisement or consent, formal consequences to the educators and staff who decided to act without parental permission guidance or consent and cut Jurnee's hair," Christina Laster with the National Parents Union said.  Laster represented the Hoffmeyers during the school board meeting.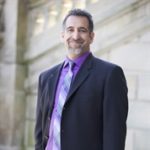 With more than 28 years of experience, Mick Grewal has the skills and knowledge to help his clients accomplish their goals, whether such pursuits involve sexual assualt advocacy, personal injury or medical malpractice matters. Founder and managing partner of Grewal Law, Mr. Grewal prides himself on providing full-service legal help to families in the greater area of Lansing, Michigan.