A lawsuit has been filed in federal court against Holt Public Schools, stemming from the criminal sexual conduct of former fifth-grade teacher Patrick Daley.  Daley was convicted last year of sexually assaulting eight students over a period of three years or more.  He has been sentenced to up to 15 years in prison.
One of the survivors of Daley's abuse filed the lawsuit.  According to the complaint, officials at Holt Public Schools knew as early as 2015 that Daley was engaging in inappropriate physical contact with students.  Daley allegedly touched student's buttocks, touched them under their clothing, ran his fingers through students' hair, touched their genitals through their clothes, and made some students sit on his lap.  School administrators spoke to Daley about the accusations in 2015, but reports continued to be made to the school district between 2016 and 2018.  The district did not report the alleged conduct to police, the lawsuit states.
Daley had allegedly engaged in similar conduct at this prior job before joining the Holt school district in 2012.
Daley has appealed his conviction and claims he is innocent.
The accusations in the lawsuit are troubling.  If true, Holt Public Schools apparently had numerous reports of Daley's inappropriate conduct and failed to take action to protect the children placed in their care.  Unfortunately, this is a pattern we see all too often as advocates and attorneys for sexual assault survivors.
At Grewal Law, we fight for transparency, accountability, and justice on behalf of survivors of sexual abuse.  Our trauma-informed team represented one-third of the first wave of survivors in the Larry Nassar abuse scandal and we are actively pursuing claims involving abuse by Robert Anderson at University of Michigan.  Our team strives to stop abusers and their enablers and to help keep children safe.  We can be reached 24 hours a day, 7 days a week for a 100% free and confidential consultation.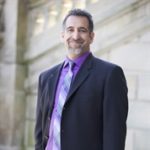 With more than 29 years of experience, Mick Grewal has the skills and knowledge to help his clients accomplish their goals, whether such pursuits involve sexual assualt advocacy, personal injury or medical malpractice matters. Founder and managing partner of Grewal Law, Mr. Grewal prides himself on providing full-service legal help to families in the greater area of Lansing, Michigan.